$6,000 Tonino Lamborghini Mobile Smartphone Unveiled at CES
---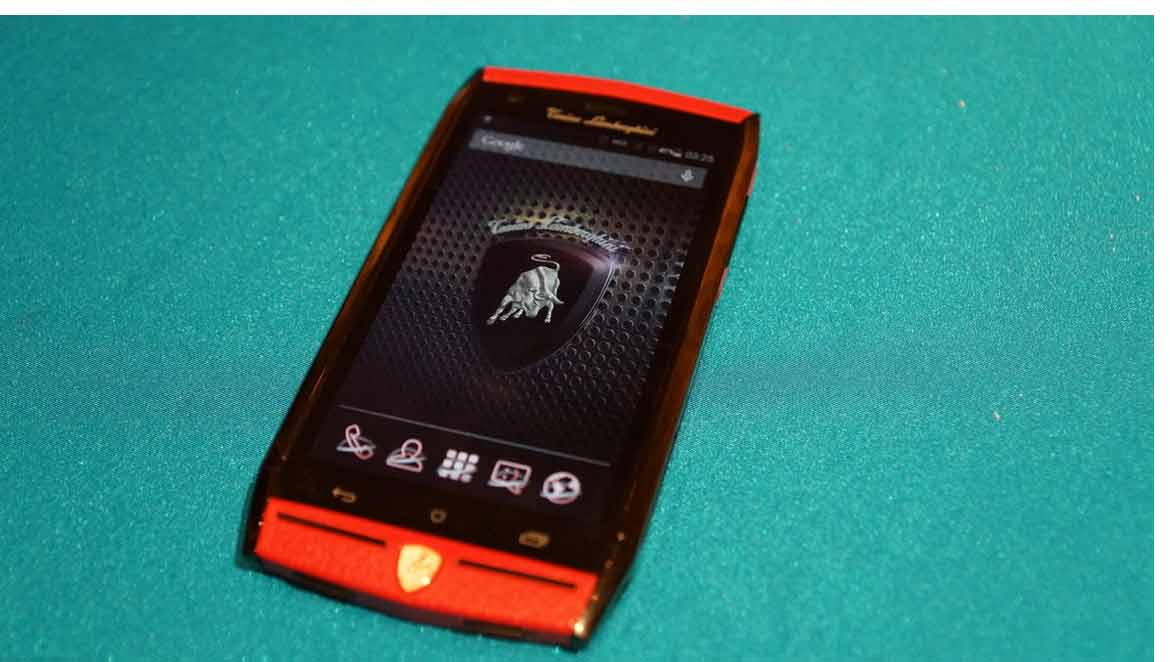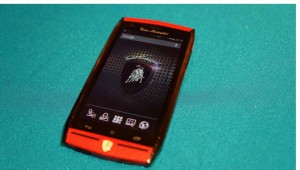 And you thought Google's $699 Nexus 6 smartphone was expensive. Tonino Lamborghini Mobile, a subsidiary of the luxury automaker Lamborghini, unveiled a new high-end Android smartphone at the 2015 Consumer Electronics Show (CES).
Available in three colors — black, gold and silver steel — the Tonino Lamborghini Mobile Tauri 88 isn't your average Android smartphone. Aside from the fact that it has the Lamborghini brand name, it touts a jaw-dropping price tag of $6,000. No, that's not a typo, the Tauri will set you back six grand, assuming you're able to find one for sale.
So, what makes the Tonino Lamborghini Mobile Tauri worth $6,000? According to the company's CEO, only 1,947 units of each color will be created — a number that's symbolic of its founder's birth date. The Tonino Lamborghini Mobile Tauri 88 is also hand-made, with exceptional attention to detail going into each and every unit. And for an even higher level of aesthetics, it's finished with genuine leather in one of five different colors (black, blue, red, orange and brown).
The Tonino Lamborghini Mobile Tauri 88's hardware specs are definitely impressive but not necessarily groundbreaking, especially considering its $6,000 price tag. It features a Qualcomm Snapdragon 801 processor (same used in the Galaxy S5), 3GB RAM, dual SIM card slots, 64GB storage, 5″ full-HD IPS display, 3,400 mAH battery, 20-megapixel primary camera, 8-megapixel secondary camera, USB 3.0 connectivity, and Android 4.4.4 KitKat. It's unknown whether or not the Tonino Lamborghini Mobile Tauri 88 will support Android 5.0 Lollipop. However, considering its price tag, we sure hope Tonino Lamborghini Mobile designed the Tauri 88 to support Lollipop.
The specs are certainly nice, but does it really merit a $6,000 price tag? The Galaxy Note 4 contains similar specs at a fraction of the Tauri 88's price. But then again, most people will buy the Tauri 88 for the Lamborghini brand name more than its actual specs.
"Mobile phones are such personal devices that someone's choice of smartphone says a lot about them. 88 Tauri is the latest example of applying the Tonino Lamborghini design philosophy to the accessory we all use the most. Uncompromising quality in every detail, down to the stitching, and vibrant color choices help our devices – and users – to stand out from a sea of too-similar phones," said Gianluca Filippi, CEO Tonino Lamborghini Group.
As of January 5, the Tonino Lamborghini Mobile Tauri 88 is now available for sale in select stores.
Would you pay $6,000 for the Tonino Lamborghini Mobile (or any smartphone for that matter)? Let us know in the comments section below!
---