Elephone Rumored To Build a Dual-OS Smartphone
---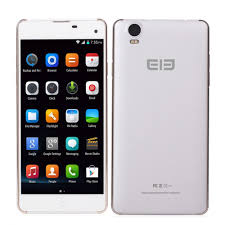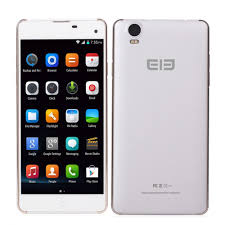 Who says smartphones can only run a single operating system? Chinese handset maker Elephone is rumored to be developing a new dual-OS flagship device that runs both Android and Windows 10 operating systems.
When speaking at the 2015 Hong Kong trade fair, Elephone executive announced plans to create a dual-boot smartphone with capabilities of running Android 5.0 Lollipop as well as Microsoft's upcoming Windows 10 OS. At the time, however, it was unknown whether this device would be a true dual-boot — meaning it could run both OS platforms on the same device — or if they would simply release two different variants. Most people assumed that Elephone would simply release two variants of its next-generation smartphone, one running Android 5.0 Lollipop and another running Windows 10.
One Device, Two OSs or Two Devices?
Well, it appears that Elephone is releasing two variants of its flagship smartphone. The company has announced plans to  release an Android 5.0 Lollipop variant and a Windows 10 variant, although release dates are unknown at this time. Furthermore, several leaked renders of the dual-OS handset have appeared online, revealing that it is really is capable of running both mobile operating systems.
With that said, there's still some questions regarding whether or not the Elephone device will run two operating systems or just one.
"Elephone is reportedly releasing two versions of the phone. Version A will be an Android device, and Version B will be a "dual system device" capable of Android and Windows. It's not completely clear whether the device will be a dual-OS device in the sense that a single phone can operate using both OS's," wrote Lindsay Caldwell of Slashgear.com.
So, what's the purpose of a dual-OS smartphone? That's a good question that we really don't know the answer to. I guess if you tired of using Android and want a change, you can switch over to Windows 10. But we can only assume that will lead to some data/app compatibility problems (to say the least). In any case, we're eager to see what Elephone has in store.
This is a test — this is a test
—
The leaked renders reveal the upcoming dual-OS Elephone handset will feature a brilliant full-HD 5.5-inch display (2560 x 1440 pixel resolution), a quad-core Intel Atom processor, 4GB of random access memory (RAM), a 20.7-megapixel primary camera supported by Sony's IMX230 sensor, a biometrics fingerprint scanner, and a battery that boasts more power than a 3,800mAh.
Would you use a Windows-Android hybrid smartphone? Let us know in the comments section below!
Summary
Article Name
Elephone Rumored To Build a Dual-OS Smartphone
Description
Chinese smartphone maker Elephone is rumored to be releasing a handset that can run both Android 5.0 Lollipop as well as upcoming Windows 10 OS. The question remains will it be a single device with dual OS or will there be two versions available, one with each OS?
Author
---