HTC Unveils Photo-Friendly 'Desire Eye'
---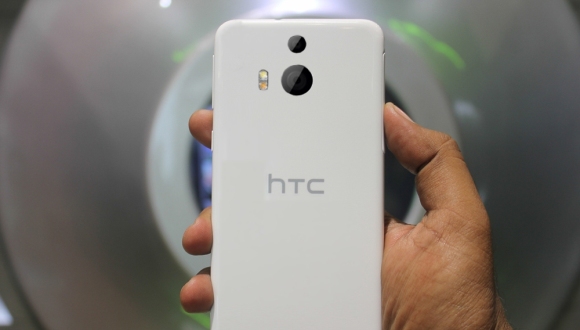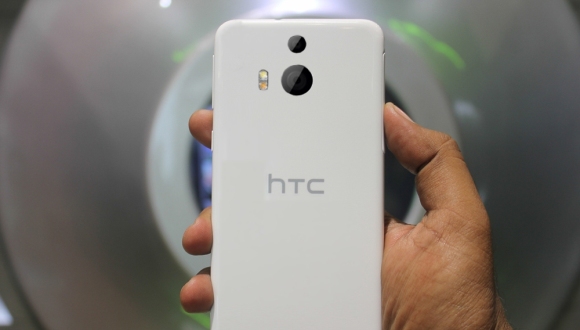 HTC has done a phenomenal job at manufacturing some of the market's fastest and most powerful smartphones, such as the HTC One (M7) and the more recent HTC One (M8). Something that company has struggled with, however, is the camera. While the HTC One (M7) and One (M8) both feature fast quad-core processors, 2GB RAM, and other impressive specs, their cameras are somewhat lacking. Well, HTC has since acknowledged this promise with its upcoming Desire Eye smartphone.
HTC unveiled the Android-powered Desire Eye smartphone at the invite-only Double Exposure event earlier this week. "This is the beginning of the remaining of HTC," said CEO Peter Chou in an opening speech.
At first glance, the Desire Eye looks similar to the HTC One (M8). It's manufactured with high-end plastic materials and features a thin, lightweight body. So, what makes this device stand apart from the rest? The Desire Eye lives up to its namesake by taking exceptional quality photos. According to ZDNet, it features not one but two 13-megapixel cameras along with dual-LED flash. A single 13-megapixel camera is impressive enough, but this opens the doors to a whole new world of possibilities. If you take selfies on a daily basis, for instance, you'll reap the benefits of better quality photos. Most smartphones feature just a 2-4 megapixel secondary camera, but the Desire Eye takes a different approach with by offering two premium cameras.
In addition to its dual 13-megapixel cameras, the HTC Desire Eye will also boast the company's signature HTC Eye Experience. This software is designed to touch up and optimize photos. The HTC Eye Experience consists of Split Capture, Crop-Me-In, Voice Selfie, Photo Booth, Face Fusion, and Live Makeup.
Other specs of the HTC Desire Eye include a quad-core Qualcomm Snapdragon 801 2.3GHz processor, 2GB RAM, 5.2 inch 1080p LCD display screen, 16GB storage, and a 2,400 mAh battery. These specs aren't groundbreaking by any means, but the real beauty of the device lies in its two 13-megapixel cameras paired with the company's Eye Experience software.
You can sign up to be notified when the HTC Desire Eye is released by entering your email address on the official HTC website here. HTC has yet to announce an official release date, but you can expect to receive a notification when it does if you sign up on the company's website.
What do you think about the HTC Desire Eye? Let us know in the comments section below!
---