Meet The CometCore: a 'Buoyant' Smartphone
---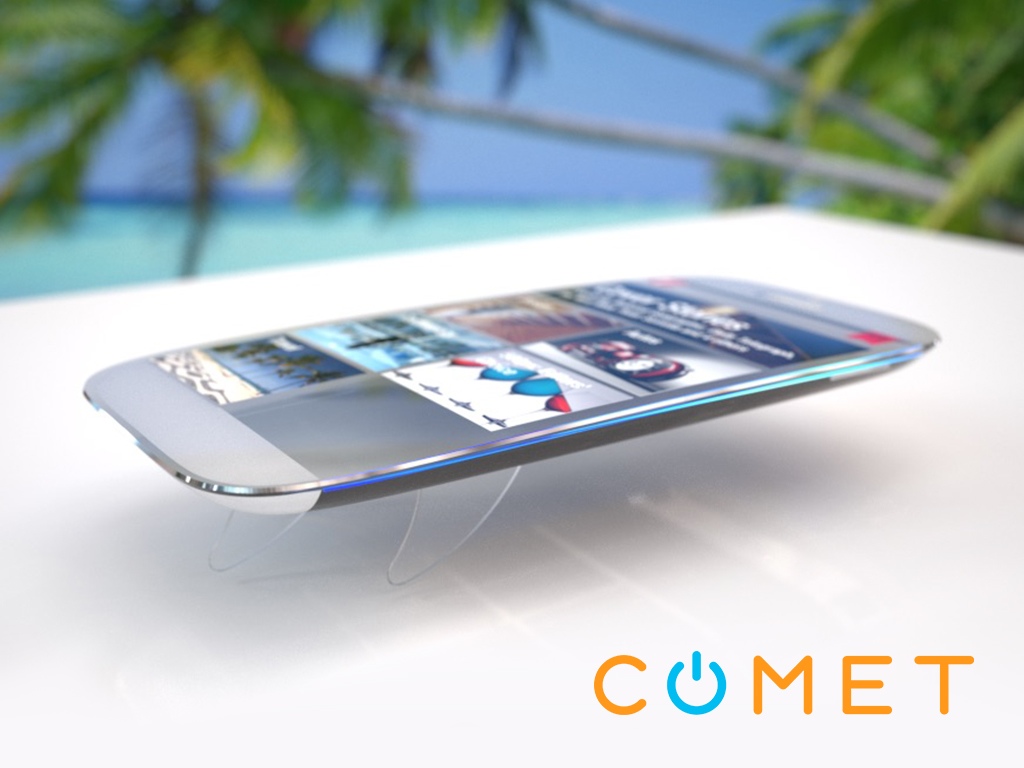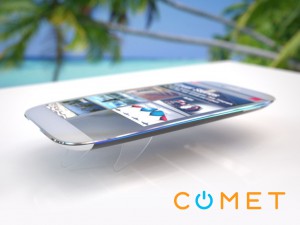 Ever wish your smartphone could float on water? Okay, maybe not, but a startup company wants to create a fully buoyant smartphone nonetheless. The obvious benefit in creating a buoyant handset would be the simple fact that users couldn't lose it in the swimming pool — not easily, at least. But is there really a market for buoyant smartphones?
The CometCore is being hailed as the world's first buoyant, water-resistant smartphone. The company behind this handset has created a Kickstarter page in an effort to raise funds, with a project goal of $100,000. As of writing this, they've received just over $13,000, so there's still a long ways to go.
You might be wondering how any smartphone can float on water. After all, if this were possible, wouldn't other smartphones implement this feature? According to the company's KickStarter page, the CometCore has three fins that retract from the phone's exterior the moment it's exposed to water. While the folks behind CometCore didn't reveal how exactly this feature works, we assume there's some type of water-sensing mechanism. Once the presence of water is detected, the fins pop out so the device will float rather than sink.
In terms of specs, the CometCore looks surprisingly powerful. It boasts a 4.7-inch Quad-HD display, a 4,000 mAh battery, a 2.5 GHz Snapdragon 810 processor, a whopping 4GB of random access memory (RAM), a 16-megapixel primary camera, a 16-megapixel secondary camera, and it will run Google's Android 5.0 operating system. It even has so-called "mood-recognizing" LEDs on the side, although we're not sure what exactly these do.
"At CometCore, we don't believe that your phone should hold you back- we think it should be the opposite. That's why we designed Comet to go wherever you do. It's water-resistant, so you don't have to worry about where you take it- whether that be the pool, the lake, the beach or the slopes. Our groundbreaking camera allows you take pictures anywhere so there isn't a need to haul around a water-proof camera- just bring Comet!" wrote Comet on its KickStarter page.
There's still no word yet a release date for the CometCore. Being that it's still in the early stages of development, however, it may take months if not years before we see it available for sale. In the meantime, keep your smartphone on shore if you plan on taking a dip in the ocean.
What do you think of the Comet Core? Let us know in the comments section below!
Summary
Article Name
Meet The CometCore: a 'Buoyant' Smartphone
Description
If this startup gets the funds it needs on Kickstarter, we could see the world's first buoyant, water-resistant smartphone, the CometCore. The phone has some pretty awesome specs too!
Author
---