Canvas Turbo A250 from Micromax will be Available for Sale from 26 October @ INR 19,990
---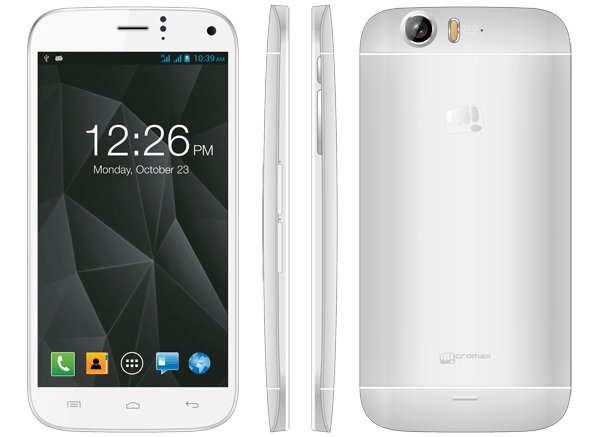 Micromax has launched Canvas Turbo A250, a 5 inch HD Smartphone today. The smartphone will be available for Indian customers from 26 October at Rs 19,900.
Price in India – Rs 19,990
Specifications of Canvas Turbo A250
It comes with an android 4.2.1 operating system and quad core processor. It is a dual sim smartphone with 13 MP primary camera and 5 MP secondary camera. It has a powerful 2000mAh battery resulting in optimal battery backup. The best part about Canvas Turbo A250 is its sleek and innovative design. It is preloaded with a handful of apps including camerazzi and freewheel. It will be available in two colors Blue and White. The price of canvas a250 is fully justified as it has the all the features like a good camera, relatively large screen size and updated android os. With such features,  Micromax is all set for increasing their sales at this Diwali.
"At Micromax, our focus has always been to keep innovating to democratize technology for masses by offering seamless experience through a combination of great hardware and enhanced software capabilities. Canvas Turbo further builds on our promise to constantly empower our users with superior technology. This is complemented by a refreshed ecosystem of applications enabling users to multitask offering great value to them," said Rahul Sharma, Co-founder, Micromax.
Micromax is known for coming up with new features and design with every phone, and this one is no difference. This will be micromax's first phone after choosing new brand ambassador, Huge Jackman hence It becomes the first smartphone by Micromax which will be advertised and promoted by Hugh Jackman.
Related News – Micromax canvas fun a74, Micromax canvas fun a76, Micromax bolt a40
---