Rumor: OnePlus One Successor In The Works
---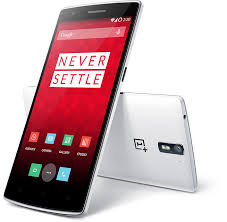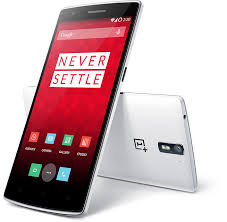 The OnePlus One is arguably the best upper-end Android smartphone you can purchase for under $300. With specs like a Qualcomm Snapdragon 801 processor, 3GB RAM, 32/64GB storage space, and a brilliant 5.5-inch full-HD display, it rivals the Samsung Galaxy S5, which of course costs twice as much. But new rumors indicate that Chinese smartphone maker OnePlus is already working on a successor to the OnePlus One.
According to Business Insider, the early stages of production have already begun for OnePlus One's successor. An unnamed source told Business Insider that the device will called the OnePlus Two. Other than the name, however, we really don't know much about the company's upcoming OnePlus Two smartphone.
One of the most attractive features of the OnePlus One is its price. The 32GB model is available for jut $299, while the $64GB model costs just $50 more. This is in stark contrast to the prices of similar smartphones like the HTC One (M8) and Samsung Galaxy S5. So, how much will the OnePlus Two cost? We can only assume that OnePlus will take a similar approach by delivering high-end components at a budget-friendly price. Business Insider claims the device will "likely" cost less than $500, although there's been no official confirmation by OnePlus.
"The next OnePlus phone will likely still be cheaper than other off-contract Android phones. We're hearing that the phone will likely cost less than $500 even if there are significant hardware improvements since OnePlus wants to keep its margins thin," wrote the Business Insider.
This isn't the first news we've heard about the OnePlus One's successor. Back in September, OnePlus' global director Carl Pei posted in Reddit thread, telling fans to expect a new OnePlus smartphone in 2015.
The original OnePlus One has received mostly positive criticism from users, many of whom praise the Chinese startup for producing such a powerful handset with a budget-friendly price. With that said, there's one drawback that hinders the OnePlus One's ability to compete with other smartphones: supply. OnePlus didn't want to bite off more than it could chew (so to speak), so it opted to sell the OnePlus One through an invite system. That means you have to find someone who recently purchased the OnePlus One, beg them for their invite, and then you can buy it.
What are your thoughts on the OnePlus One? Let us know in the comments section below!
---