[Fixed] OnePlus One Touchscreen Problems
---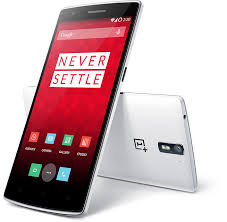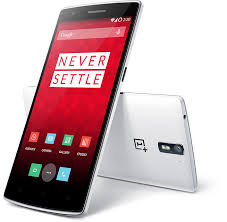 OnePlus has officially fixed the touchscreen problems plaguing its flagship smartphone, the OnePlus One.
We first began hearing reports of touchscreen issues earlier this month, with hundreds of users reporting their devices weren't registering taps, inconsistent registration of swipes vs flings, registering touches in the wrong location, and other associated issues. While not necessarily detrimental to the device's overall functionality, it was still a nuisance to say the least. The good news is that OnePlus has largely eliminated these touchscreen problems with a recent firmware update.
Now for the bad news: the update to fix the OnePlus One's touchscreen issues is not being sent over the air, not yet at least. If you're in a bind and need a fix ASAP, you'll have to manually download and install it yourself. This involves flashing a custom ROM to your OnePlus One handset — a practice that many users are uncomfortable doing. Nonetheless, you can download the necessary files by visiting https://download.cyanogenmod.org/?device=bacon and choosing the May 15th update. This, along with any other updates thereafter, should fix the touchscreen issues.
The folks at the OnePlus forums published the following message, indicating the new firmware is ready and currently being tested. As noted in the post, however, only a small number of users have experienced touchscreen issues. But those who have report that this firmware update is fixing the problem. So if you've been experiencing a funky touchscreen on your OnePlus One, you can either manually download and install the firmware update yourself, or you can wait until OnePlus sends it over the air.
"Update (May 15): The new firmware is ready and under testing. Early signs are very encouraging for the small amount of users who have been having touchscreen issues. If after the update you still face issues, our support team is on standby ready to help!"
The OnePlus One has made a name for itself in the highly competitive market of Android smartphones. With a beautiful full-HD 5.5-inch display, quad-core Snapdragon 801 processor, 3GB of random access memory, a 16-megapixel primary camera, and Google's Android 5.0 Lollipop operating system paired with the highly customizable CyanogenMod, it's a brilliant device that rivals other leading handsets. Oh yeah, did I mention the OnePlus sells for just $349 without a contract?
Have you experienced any touchscreen problems with the OnePlus One? Let us know in the comments section below!
Summary
Article Name
[Fixed] OnePlus One Touchscreen Problems
Description
If you've been having problems with the touchscreen on your OnePlus One smartphone, help is here! However, you have to manually download it, at least for right now.
Author
---