Meet YotaPhone 2, The Android Smartphone With Two Displays
---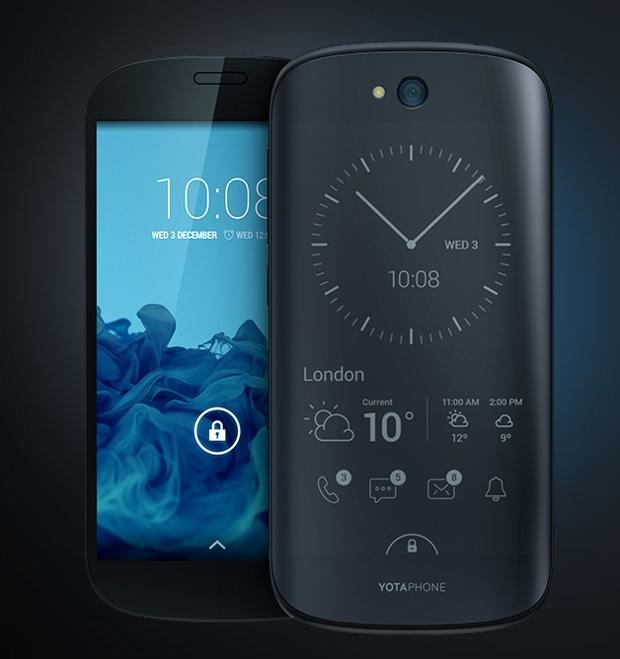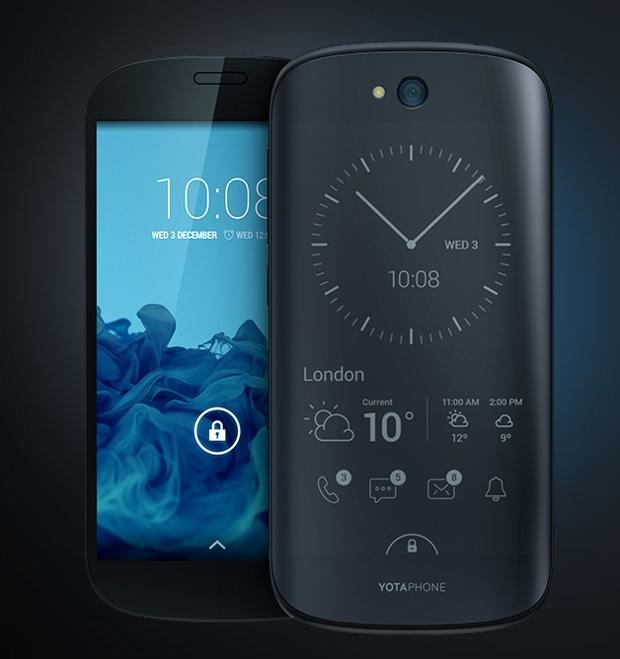 Wouldn't it be cool if there was a smartphone with two separate displays? Well, that dream may soon become a reality. The YotaPhone 2 features two full-HD LED displays, a 5-inch and a 4.7-inch, opening up a whole new world of possibilities for users.
Yota Devices, The Maker Of YotaPhone and YotaPhone 2
Developed by the Russian tech company Yota Devices, the YotaPhone 2 is the successor to the company's first flagship smartphone, the YotaPhone. It's built with some surprisingly high-end components, and it runs Android 4.4.4 KitKat. Of course, the real beauty of the YotaPhone 2 is its dual displays, each of which can be used independently of one another. In other words, you could watch videos or movies on one display, and read emails or text messages on the other. This is just one of the many possibilities of owning a dual-display smartphone.
The first YotaPhone was viewed as a failure due to low consumer demand. There are a few reasons that led to its failure, including poor display design. Users reported blurry, hard-to-reach displays due to its design. Yota Devices has since fixed this issue in the YotaPhone 2 by implementing e-ink on both displays. This will undoubtedly promote a clear, easy-to-read display(s).
What's Inside The YotaPhone 2?
Specs for the YotaPhone 2 include a brilliant AMOLED 5-inch display with 1920×1080 pixels (442 ppi), capacitive touch technology, Corning Gorilla Glass 3 covering for added protection, 2.2GHz quad-core Snapdragon 800 series processor, 2GB RAM, 32GM storage, 8-megapixel primary camera with LED flash, 2.1-megapixel secondary camera 2500mAh battery with wireless charging technology, accelerometer, compass, gyroscope, proximity sensor, and ambient light sensor. The second display is slightly smaller at 4.7 inches, featuring 960×540 pixel resolution, 16-level grayscale e-ink, and Corning Gorilla Glass 3.
How Much Will The YotaPhone Cost?
Now for the bad news. Manufacturing a smartphone with two displays isn't exactly cheap, which is reflected in its price. Reports suggest the YotaPhone 2 will cost approximately $860 unlocked without a contract. If you're willing to sign another 2-year agreement with a cell carrier, however, you can probably get it for a couple hundred bucks, depending on the carrier's deals and promotions. Regardless, the YotaPhone 2 is priced alongside other high-end smartphones like the HTC (M8), Droid TURBO, and Google Nexus 6.
What do you think of the YotaPhone? Let us know in the comments section below!
---