Galaxy S5 Specifications, Release Date and Price
---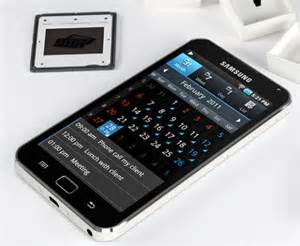 The Samsung Galaxy S5 is one device that people are still anticipating. A few months ago people were looking at what the possibilities would be but now people are just on the edge of their seats waiting of the release. The Galaxy S5 would be the successor to the Galaxy S4. There are a few things that people are expecting to see in the S5.
One of those things is the Android KitKat. The latest version has been in the market for only a few months. It is expected that the Galaxy S5 will be coming out with this particular version. That would mean better performance and user interface.
It has been reported that Samsung has already made orders for the ISOCELL cameras. These could come fitted into the S5. The primary camera is expected to be 16 megapixels. That would be some impressive camera experience for users.
When it comes to the processor, it looks like Samsung has done what Apple did and they are going with the 64 bit processor. That would be some power running the device. It has been confirmed that Samsung's future devices will have the 64 bit processor. What is not clear though is when that would be possible.
The device is also expected to be equipped with an expansive RAM of 5 GB.
Samsung is said to be looking into 'slimmer memory solutions' that would allow for more battery space on their devices.
Release Date and Price
The time of release for the S5 has been one thing that people can not seem to quite predict. Currently, people are speculating January 2014 would be the release date for the S5. The speculation though still leaves a lot of holes to be poked into.
Samsung released the S4 in April. The thought that Samsung has already had enough time to come up with the S5 does not seem plausible. It looks possible for the release to be pushed to around March 2014. Another reason why March looks like a safer bet is because Samsung have always been known to follow a certain cycle when it comes to release of new devices into the market. This however is just speculation and only Samsung can provide any sort of confirmation.
From the look of things, the Samsung Galaxy S5 will cost more than the S4. There are a lot of features that are expected to be added to the device. If it gets a whole new look and design, that would mean even more costs which translates to a heavier price tag.
---