Leaked Photos Reveal LG G4 Smartphone
---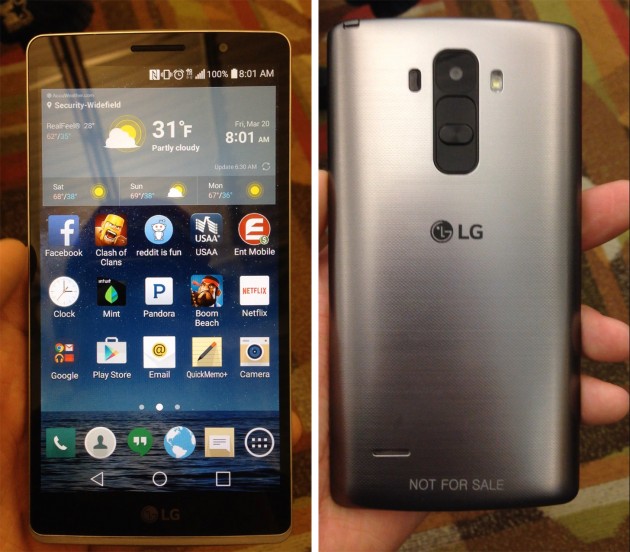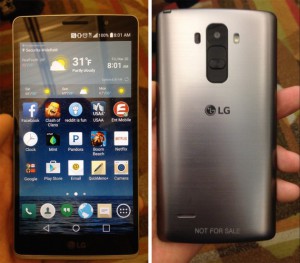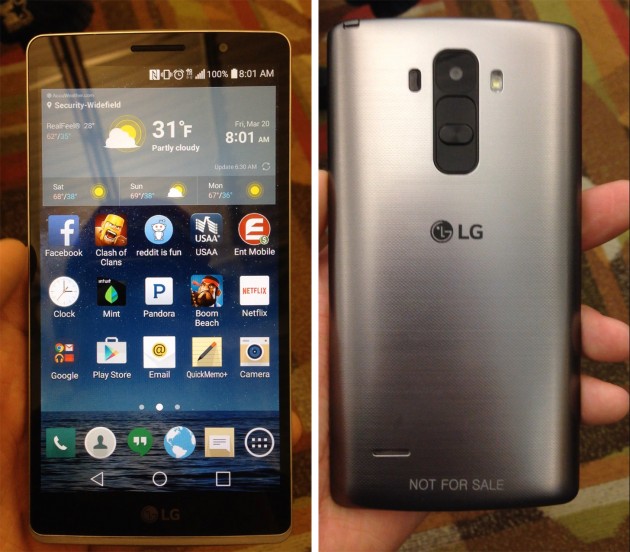 The LG G3 was one of the hottest smartphones of 2014. Featuring a quad-core processor, 3GB RAM, a 13-megapixel primary camera, and a beautiful 5.5-inch display with 1440 x 2560 pixel resolution, it raised the bar for other mobile makers to follow. While LG has yet to publicly announce the G3's successor, recently leaked photos have revealed the company's next-generation handset.
XDA Developers forum user "s3rv1cet3c" posted several images of what appears to be a new model of LG's flagship smartphone. Some people were initially skeptical of the images, and rightfully so: it's not uncommon for people to create mock-ups of their favorite handsets and post them online for attention. However, s3rv1cet3c claimed to be a T-Mobile employee whom recently got his hands on the G4.
The photos, which can you see by clicking the link above, reveal a handset that's strikingly similar to the LG G3. The rear of the device features a physical power button, speakers, camera and LED flash. Furthermore, it appears that LG has opted for a more squarish shape as opposed to the rounded off corners in the G3.
If you look closely on the top left-hand corner of the device (rear), you'll notice there's a slot for what we presume is a stylus. Does this mean the LG G4 will fall under the category of a phablet? It could very well be, as more and more mobile companies are opting for bigger displays. The G3 was already a borderline phablet at 5.5 inches, so even the slightest increase in size would likely send the G4 over the edge.
So, when will LG officially announce the G4? According to Forbes, an announcement will likely come around the end of April. The magazine publisher also claims that LG had initially intended to ship the device in March but was forced to postpone the launch due to heavy competition from HTC and Samsung.
"Because a T-Mobile employee already has his hands on the LG G4, it seems likely that it will be officially announced by the end of April. There are rumors that LG originally planned to ship the G4 in March, but postponed due to the increased competition from HTC and Samsung," wrote Forbes.
What kind of features do you hope to see in the LG G4? Let us know in the comments section below!
Summary
Article Name
Leaked Photos Reveal LG G4 Smartphone
Description
LG has not announced details on the G4 but recently leaked photos appear to be legitimate, with a possible release in April.
Author
---