Spice Launches Android-Powered Stellar 518 Smartphone
---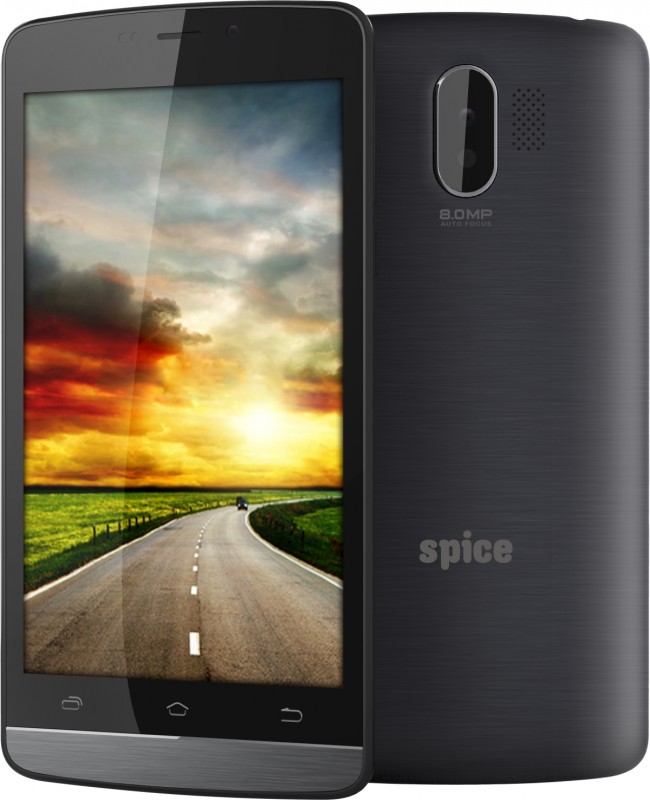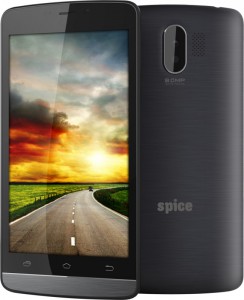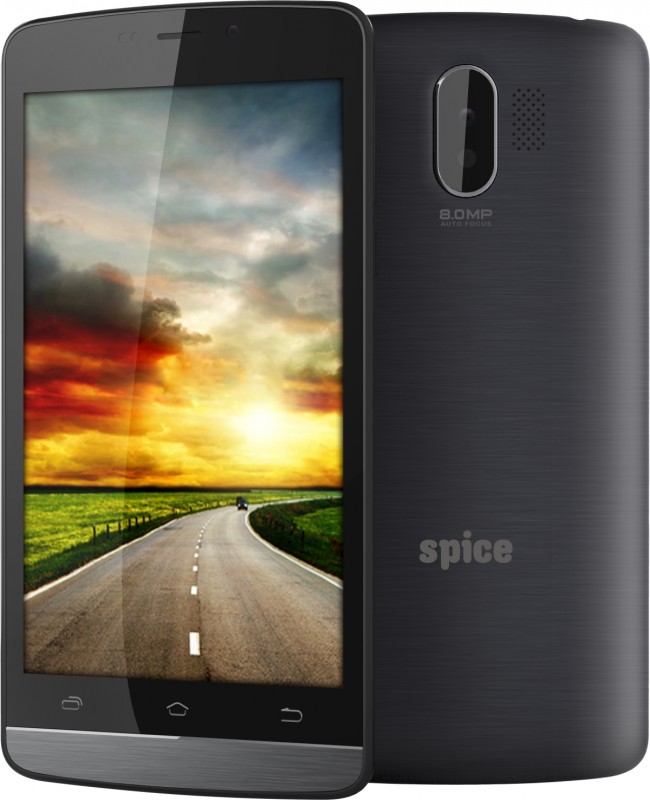 The Indian-based mobile handset maker Spice has launched a new Android-powered smartphone. Dubbed the Stellar 518, it features some pretty decent specs for such an incredibly low price. Granted, this isn't exactly a next-generation smartphone that's able to compete with the Samsung Galaxy S6, Google Nexus 6, etc., but it's still a viable handset that's not going to break your bank account.
Reports indicate that Spice has signed an exclusive deal with Home Shop Network18 to sell its new smartphone. Starting this week, the Stellar 518 will be available for purchase through the Home Shop Network18 for just Rs 4,999. In case you're bad with currency conversions, that's roughly $78 bucks! And no, that's doesn't require the customer to sign up for a 2-year agreement with his or her cell carrier.
With a price tag of just $78, you might expect the Spice Stellar 518 to have some less-than-impressive specs. Again, it isn't the fastest or most powerful handset on the market, but it's still pretty decent. The Spice Stellar 518 features a 5-inch IPS display (480 x 854 pixel resolution, along with a quad-core 1.3GHz processor, 1GB of random access memory (RAM), and 8GB of internal storage (expandable to 32GB using a microSD card).
If you plan on taking photos with your smartphone, the Spice Stellar 518 won't disappoint. It boasts an 8-megapixel primary camera attached the rear with auto-focus technology, along with a secondary 1.3-megapixel selfie camera on the front. But the most impressive aspect of the Stellar 518 is its battery. It has a massive 4,000 mAh Li-Polymer battery, which was can only presume delivers some exceptional talk time.
As noted by the International Business Times, this is the first smartphone with such a large battery that's being sold for less than Rs 5,000. The Micromax Canvas Spark, for instance, features a just a 2,000 mAh battery, whereas the Moto E features a 1,980 mAh battery. Spice really went the extra mile to ensure the Stellar 518 lives up to its namesake by delivering stellar battery life.
"We are pleased to launch the Stellar 518 on Home Shop Network 18. This product combines high utility functions and offers the perfect combination of great aesthetics and performance," said Amandeep Singh, CEO, Spice Mobiles. "The product combines high utility functions and offers the perfect combination of great aesthetics and performance."
What do you think of the Spice Stellar 518? Let us know in the comments section below!
Summary
Article Name
Spice Launches Android-Powered Stellar 518 Smartphone
Description
India-based Spice has just released a pretty decent smarthpone for a really decent price. The Andriod-powered Stellar 518's specs include a powerful 4,000 mAh Li-Polymer battery. as well as some other pleasing specs.
Author
---