HTC M8 to Succeed HTC One (M7) in Earnest 2014
---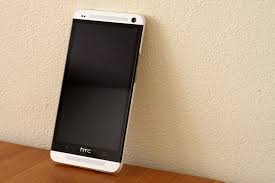 Among the gadgets gaining popularity nowadays are the HTC mobile devises. Sample HTC Desire 500, HTC Butterfly S, and HTC One among others. One of the most outstanding facts about the HTC gadgets is the technological twist. A typical HTC Smartphone is pretty cool. It operates on the latest windows but also is designed to really impress a sucker for chunky designs.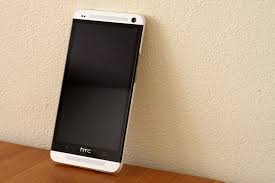 The label of HTC is pretty glamorous and its one of the few names that silences people as they try to consider what exactly is contained in the gadget. To match up the glamour, these gadgets are costly. Another fact is that they effortlessly configure all the specs and features that are making big headlines with all other smart gadgets.
Things like the latest operating systems, unique camera, incredulous processor, large screen; multitasking and more RAM capacity are few but tricky specs for other smart phones to copy. With HTC mobile devises, all these come as basics; what the designers here try to do is give the gadgets a particularly unique appeal besides the norm of other smart phones.
The Smart gadget that will replace controversial M7
The latest here is the HTC One (M7).  It was launched in earnest this year 2013. The few or more users who have been able to find the need to save and afford the gadget are really wordless on what the gadget can do for them. But because HTC is also a dynamic company, it is now adopting the trend of a 'new release each year'. Come 2014, HTC M8 will see its debut.
Nonetheless, there has been controversy surrounding the M7, about it being a copy patent of Nokia. Nokia launched lawsuit suing the manufacturer of patenting some vital aspects of its gadgets especially internal software. Yet though, the bid is not successful as nothing can really prove that it was not HTC original idea to come up with M7. Nokia cannot prove full intellectual copyright theft.
But HTC didn't just dwell there. The manufacturer went ahead to design another 'clean' gadget, the M8, to make it clear that its HTC original. The inspired engineers are rumored to be working on a super special Smartphone that will carry the label M8 and it will probably come sooner than March of 2014.
What will stand out in M8?
Basically if all rumors that are going round about M8 were actually true, then fans of HTC are waiting for a revolutionary Smartphone.
Android upgrade
The android phone will feature android 4.4Kitkat. This will make it one of the new generation gadgets to feature fast apps download and more downloads so to speak. This will also enhance the way the Smartphone will access the internet. But that is only a specs to be enhanced further by the; high processor power, RAM and ROM specifications.
300 MHz-2265 MHz Qualcomm Snapdragon 800 processor
What most other Smart gadget manufacturers are really struggling with is to come up with a reasonable processor power speed for their type of gadgets. Striking this balance is tricky when you consider it has to be power and speed that is utilizable and in harmony with all other specs inside. For HTC M8 to manage such high powerful processor its internal engineering has been correctly measured and it's quite awesome.
2GB RAM, 16GB ROM
This is fairly enough to enable multitasking and high speed. It is also a factor of phone optimization meaning that you can maneuver through easily without necessarily having to hit back to start menu.
5.0 inches or 5.2 inches SLCD 2K resolution screen
This is basically enough screen size to house all the functions of these phones. Considering the HTC M8 will be popular for multitasking, a fairly large screen like this is suitable. It however should not go beyond this size as that would mean a bigger body size that already anticipated. HTC mobile devises are basically heavier and chunky gadgets – with more hardware to handle. It is there only prudent to watch at the size of the screen it does not add another reason to increase the size of HTC M8.
Rumors are also gathering a round a devise that will come in four choices of colors; black, white, grey and blue.
What is peculiar about its Camera?
Although M8 will not boast a very powerful camera, there is something unique about its camera. A closer look at the back cover can reveal a camera opening plus another mysterious aperture beside it. The opening is quite unfamiliar with any other Smartphone.
Nevertheless, rumors gathering around it indicate that it could be an eye scanner for the camera. If this comes true, this will mean that HTC M8 will be first of a kind to be successful with this technology that even Samsung is struggling to put it on test.
---