Sam's Club, Walmart Black Friday Android Phone Deals
---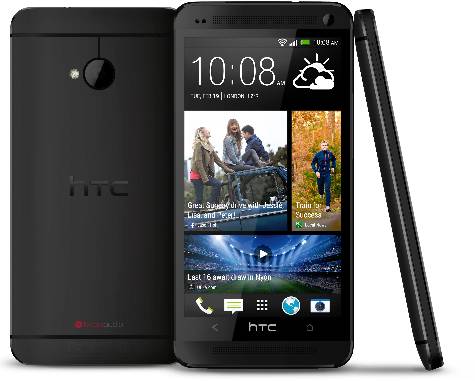 Multiple Droids, HTC One & Galaxy S4
With Thanksgiving next week and black Friday right behind it (or starting on Thanksgiving depending on where you shop), we thought it was time to start covering the different Black Friday and Cyber Monday deals that have leaked so far. With that in mind, here are the Android smartphones on offer from Wal-Mart and Sams' Club.
Sam's Club Android Smartphone Deals
According to PhoneArena, if you happen to have a Sam's Club membership – or know someone who does – then you might want to check out the Black Friday device deals, says a PhoneArena reader who leaked the information.
However, if you do not have a membership and do not know anyone with one, you will have to pay for one, which might be worth the cost if you have a need for it to purchase other holiday items, and for general year round bulk shopping. If you consider purchasing a Sam's Club membership, which ranges from $45 to $100 depending on which you choose, add that to the cost of the smartphone.
According to the reader's tip, Samsung Galaxy S4 will be on sale, and available from all its carriers. The HTC One will also be available, but in Silver or Black, and it is only available from Sprint. Both the Galaxy S4 and HTC One will go for $0.96 (96 cents).
A different tipster relayed the information that AT&T's Samsung Galaxy Mega 6.3 will be available from Sam's Club for $24.88, while for $98 you can pick up the Motorola Droid Ultra.
All four of these android phones will be available at these prices by signing a two-year contract with the respective carrier.
Wal-Mart Black Friday Deals
According to GottabeMobile, Wal-Mart is also offering a few Android smartphones on Black Friday, and some are the same phones that Sam's Club is offering. They include:
You can get the Galaxy S4 from Sprint, AT&T and Verizon for $99, and it is available in a variety of colors.
The Google/Motorola's Moto X is also available, and you can get it from AT&T, Sprint and Verizon, for $49.
The Samsung Galaxy S3 is also available, and you can get this one for $0.97 (97 cents) from Verizon
The Samsung Galaxy Mega 6.3 is available for $79, and you can get this one from AT&T.
All four Android smartphones are available with a two-year contract, and Wal-Mart is offering rebate deals as well.
In our experience, though, while you might be able to get a rebate on Friday, you'll likely do better on Cyber Monday. We don't have Cyber Monday information just yet, but we'll let you know as soon as we do.
If you are planning to buy any device on Black Friday or Cyber Monday, you should keep in mind that these retailers are typically able to heavily discount their products because they are offering older, slower models. Make any decision to buy a device on offer wisely, and do so based on your normal buying process, not solely on price – you might be disappointed with the result.
Do you plan on buying an Android phone on Black Friday? Let us know in the comments!
---