Verizon Black Friday Android Smartphone Deals
---
No Sam's Club Membership? Hate Wal-Mart? No Worries…
For those who can't get into a Sam's Club for their Black Friday deals we told you about last time, and for those who loathe to shop at Wal-Mart, you're in luck. Turns out that Verizon has finally made its Black Friday deals public. We've got to warn you, though…
Some of the devices on offer have prices that might not look as good as you would expect from a Black Friday sale.
Get Android Phones Free on Black Friday
Verizon has a bunch of items the carrier plans to sell on Black Friday, in addition to recent new release that the carrier made available just in time for the biggest shopping day of the year.
Here they are in order of price, cheapest to most expensive:
Droid RAZR HD: The first of a Droid trio Verizon released together, the Motorola Droid RAZR HD is currently for sale from Google/Motorola unlocked for $599. Featuring Android Jelly Bean4.1, you can get the RAZR HD on Black Friday for $0, which is an awesome deal, if you don't mind the two year contract, of course.
Droid Ultra: The second of the Droid trio, Verizon's Droid Ultra will be available for $99 and it comes with Android Jelly Bean 4.2. It's currently available from Google/Motorola for $599 unlocked, so the $99 you'll pay on Black Friday is a great deal.
Droid MAXX: The third of the Droid trio, Verizon is making the Droid MAXX available on Black Friday for $199, and it comes with Android Jelly Bean 4.2.
Droid 4: An oldie but a goodie, Droid 4 comes with Jelly Bean 4.1. Verizon is offering up the Droid 4 from Motorola free of charge on Black Friday.
Galaxy S4: Samsung's Galaxy S4 will be available from Verizon on Black Friday for $199. Featuring Android Jelly Bean 4.2, this normally sells for much more.
HTC One: Verizon will offer the HTC One for $99, or you can finance it for $20.83 a month. Featuring Android 4.1 Cupcake, Verizon normally sells the HTC One for .
Galaxy Note 3: Verizon's Galaxy Note 3 is an extremely popular device, to say the least. Recently released from Samsung, you can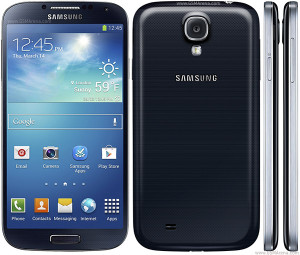 get it on a two year contract from Verizon for $299.
LG G2: Also recently released, Verizon's LG G2 will be available for $149 with a two-year contract. The LG G2 is said to be very similar to the Nexus 5, so if you wanted a Nexus 5 and could not get your hands on one yet, this is a decent second choice.
 Ellipsis 7: According to Phandroid, Verizon is offering its own Ellipsis 7 free on Black Friday, but we haven't been able to confirm that since it doesn't appear in the Black Friday ad. The current deals Verizon is offering doesn't include the Ellipsis at all, though you can get it for $249 on a month to month and for $149 on a two year contract.
You can also get $100 off any LTE device, and $150 off Samsung tablets in addition to the myriad of other Black Friday deals.
Just be careful, though, as we don't yet know if deal prices will be changing to accommodate Cyber Monday. As soon as we know, we will post an update.
Do you plan on purchasing a smartphone or tablet on Black Friday or Cyber Monday? If so, which one? Let us know below!
---