Verizon Wireless Launches DROID Turbo
---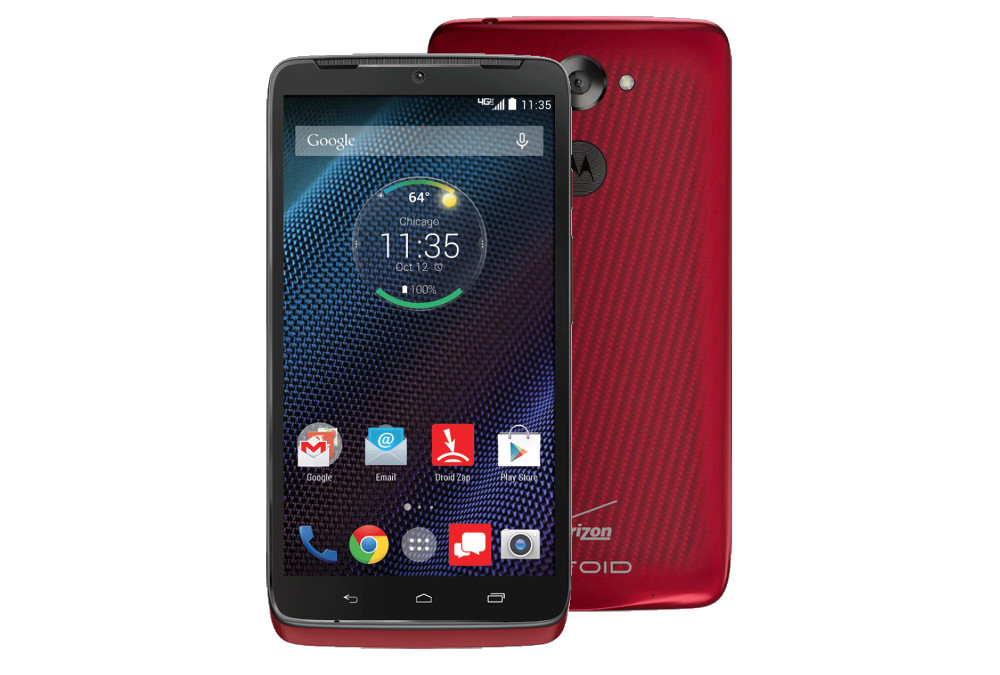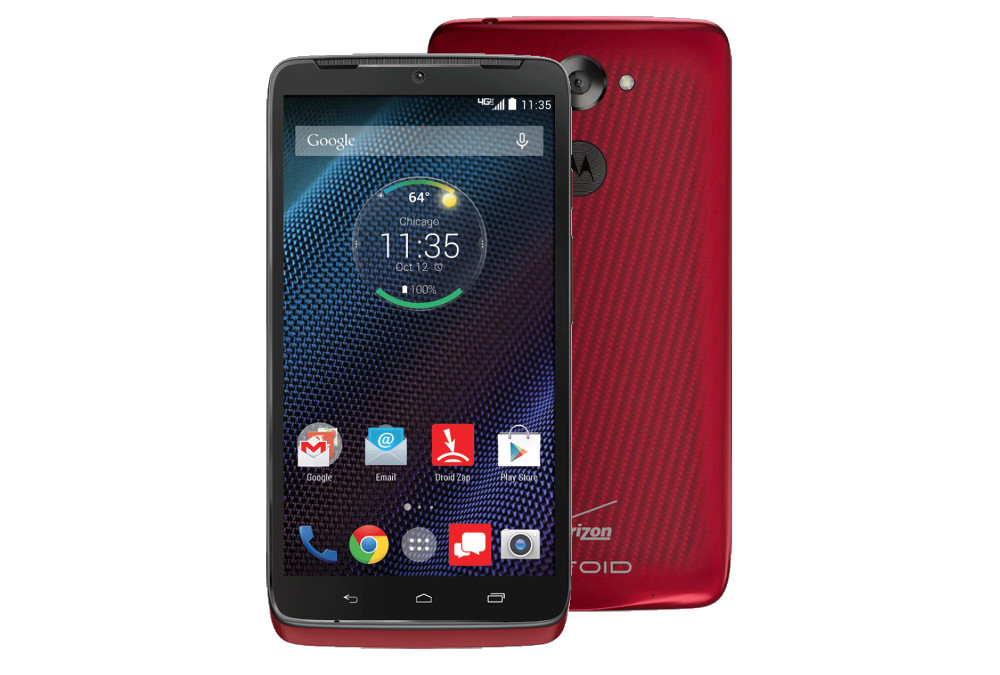 Verizon Wireless launched its exclusive DROID Turbo flagship smartphone today. While the body design/style isn't groundbreaking, it delivers some jaw-dropping specs that can't be ignored. So if you're a happy Verizon Wireless customer who's not looking to change carriers anytime soon, you should take a peak at the DROID Turbo.
Like previous versions, the DROID Turbo is manufactured by Motorola. But don't let this fool you into thinking it's just another Android-powered smartphone with the Motorola brand name. Verizon Wireless went the extra mile to create a high-end smartphone that rivals (if not trumps) leading devices like the HTC One (M8), Galaxy S5, and Nexus 5. The DROID Turbo is powered by a blazing-fast 2.7 GHz Qualcomm Snapdragon 805 processor with 3GB RAM — and yes, that's the same processor used in the upcoming Nexus 6. It also features a  5.2-inch Quad-HD display with beautifully rich detail and color.
It's also worth mentioning that the DROID Turbo comes equipped with a massive 21-megapixel primary camera with LED flash. This is a huge improvement from the Moto X and Nexus 6, both of which feature a 13-megapixel camera.
If the specs previously mentioned haven't sold you on the DROID Turbo, you should know that it also contains a 3,900 mAh battery, which is even bigger than the 3,200 mAh found in most smartphones. According to Verizon Wireless, the DROID Turbo will run for approximately 48 hours on a single charge. Poor battery life is one of the most common complaints among smartphone owners. Verizon Wireless and Motorola hope to crush this problem with the DROID Turbo's superior 3,900 mAh battery.
"Amazing speed and performance. The sharpest display of any smartphone. Turbo charging for additional battery life when you need it most. You always have power to rise to the moment. DROID Turbo by Motorola. Only on Verizon," wrote Motorola in the product description of the DROID Turbo.
The only real downside to the DROID Turbo is its exclusivity with Verizon Wireless. Most carriers have nixed exclusive contracts with smartphone manufacturers simply because it doesn't yield a strong return. But analysts say the DROID Turbo could prove to be a smart move by Verizon Wireless, as it delivers some undeniably impressive specs. If enough people make the switch to Verizon Wireless solely to purchase the DROID Turbo, the exclusive contract it signed with Motorola will pay off.
The DROID Turbo is expected to go on sale October 30 for $199.99 (32GB model) or $249.99 (64GB version), both of which require a 2-year agreement.
---