HTC One Android 4.3 unofficial release date revealed….
---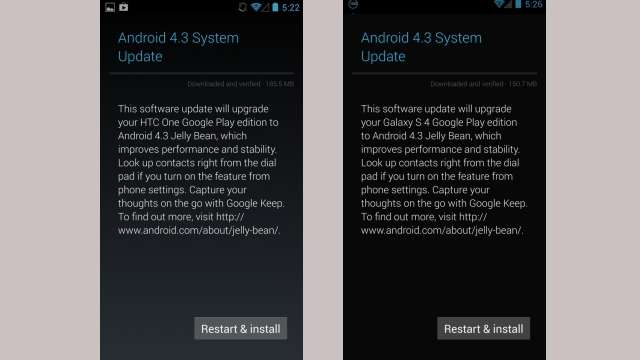 The news is coming from a trusted resource (LlabTooFeR) that HTC One android 4.3 update with sense 5 will be available from August 28. "Though the news is not verified", but if it is true then the HTC One users in US might get busy soon updating their phones with the latest version of Android.
 HTC One android 4.3 update was expected to be rolled out before mid-September and, if it does happen on 28 August, this will be a pleasant surprise for HTC One users.
 There is no doubt about the forthcoming success of the latest Android 4.3 update for HTC One as it will include task manager, app drawer shortcut and other high exciting features. The update will also include the two anticipated features like Video Highlights along with enhanced WiFi features.
 The latest update will further entice HTC One users as it has some other great features such as adding your favorite song to any video you are watching along with enhanced animation quality.
 There is absolutely no doubt that HTC is taking this update as a priority task as it is going to be a revolutionary upgrade in the Android world from 4.2.2 to android 4.3. However by using Custom ROMs before the actual announcement may lead to unexpected issues in HTC One.
 So far as the news goes, HTC One users in US still have to wait further till there is no official announcement over Android 4.3 update. For more information keep coming to our blog.
Source: XDA
---