Verizon's HTC One Arrives @$199 with Android 4.2.2
---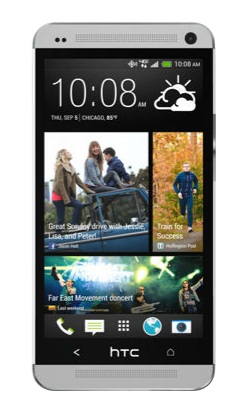 So finally the wait is over as HTC One by Verizon is available in the market for $199 (on contract). It has a deadly combination of CDMA and LTE radio bands. HTC One was supposed to be one of the most awaited phones of 2013 and now when it is here it will make HTC lovers extremely pleased. This HTC One phone is available in only one color (silver) and not in black. There is no 64GB version this time only 32 GB is available. This might be due to the fact the 32GB versions tend to do better than 64GB versions.
There are only two options available to get this phone
1. $199 on Contract
2. Or Debt free at $599.99.
Coupon Code – FIFTYTMN ($50 off)
This HTC phone comes with android 4.2.2 but as HTC has already said that every single HTC can have android 4.3 by the end of this year. This phone looks cleaner in terms of design in comparison to other verizon phones as there is only one logo on the back.
This HTC One might create a bit of panic among leading US mobile carrier companies like AT&T and T- Mobile. If you have bought this HTC One do let us know in the comments.
---