LG Announces Company's First Flip Smartphone, The 'Wine Smart'
---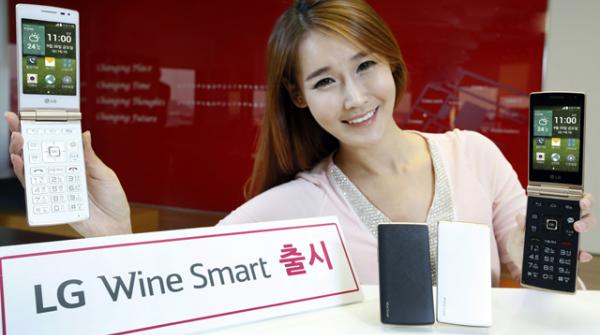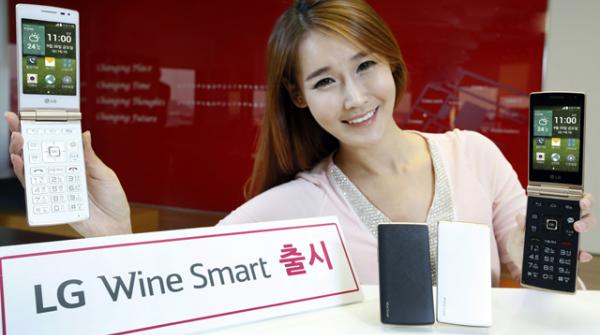 LG Electronics recently announced the company's first ever clamshell smartphone, dubbed the "Wine Smart." Although some people may argue that its name is irrelevant, it boasts some decent specs. So if you're looking for an Android-powered smartphone with a traditional clamshell design, you may want to keep your eyes peeled for LG's latest device.
Clamshell smartphones aren't a new phenomenon by any means. If you grew up in the early 90s, you are probably well aware of just how "hot" these designs were. The  highly popular Motorola Razr, for instance, featured the clamshell design. This otherwise simple design reduced the phone's size by allowing users to essentially fold it in half. Over time, the clamshell was replaced with 1-piece body styles that did not feature this same folding ability. So, why is LG using a blast-from-the-past design for its upcoming Wine Smart smartphone?
LG is reportedly planning to market the Wine Smart primarily to the elderly, which is likely an influential decision into its clamshell design. Clamshell smartphones are largely viewed as simple and easy to use, which is a welcome change from high-tech smartphones currently flooding the market. Will this be enough to win over the hearts (and pockets) of the elderly? Well, LG is including several other features that tailor the Wine Smart device to the older generation, one of which is a Safe Keeper button.
The Safe Keeper button is designed to send an emergency alert along with the user's location and phone information when pressed. Users can customize this feature to choose their own emergency contact numbers. If a user wants to alert his or her family in addition to the local 911 service when the button is pressed, he or she can do so by customizing the Wine Smart's Safe Keeper function.
Specs for the LG Wine Smart include a quad-core 1.2 GHz, 1 GB RAM, 4 GB of internal storage, expansion through microSD card,  1,700mAh removable battery, and a 3.5-inch LCD. Granted, these specs aren't groundbreaking by any means, but it's still a decent smartphone that should serve the older generation of users well. And let's face it, there aren't too many options available when it comes to smartphones with a clamshell design.
Check out the video above for a sneak peak at the LG Wine Smart smartphone at https://www.youtube.com/watch?v=g4lHFdCgQwA.
The LG Wine Smart is expected to be released on September 26, first hitting the Korean market and then making its way into other regions.
---