LG Dares the World with New Tech Flexible Smartphone: the LG G Flex
---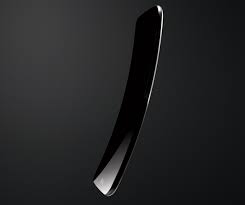 As the world is continually getting mesmerized at the new smart gadgets hitting the market today, LG is stirring the amazement even more. The company recently launched its first flexible (or better said, curved screen) Smartphone, the LG G flex. As of now, whoever is not yet a hand on this gadget is not quite convinced that a flexible Smartphone is a reality.
Samsung was however the first to manufacture a curved display Smartphone. Before LG G flex was the Samsung's own flexible Galaxy round. The latter Smartphone nonetheless came with its fair share of drawbacks including a left to right bending that did not offer any significance in reducing mouth-to-ear distance while talking on the phone.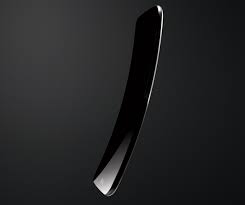 Read about LG G Pad 8.3 here.
The LG G flex as it curves from top to bottom is however so practical in reducing mouth-to-ear distance. This enhances the audibility and clarity of voice getting to the earpiece of the phone on the other end. But that is not all about LG G Flex.
Almost all rumors were true
When this Korean manufacturer, LG, hinted out that a flexible smart gadget is underway, rumors about its progress started tripling down. Most news channels and rumor networks almost got it all correct about this Smartphone because soon after the gadget was finally launched, almost all rumored specs, features and capabilities were confirmed true.
Besides the common features and specs with latest smart phones, the LG G flex has introduced unique features. Consider the following:
Ideal curve; a '700mm curve'
LG manufacturer admit that it was not easy to conclude on an ideal curve for this Smartphone. However, after intensive mock trials, a 700mm curve was settled on as a safe, most practical and comfortable curvature.
Basically, the curve is not just for cosmetic purposes. It's supposed to ensure that the massive 6" screen Smartphone is manageable when handheld. The curve enhances that handling comfort and ensures more grip on the gadget. It also makes swiping through the phone easier and comfortable. But because the curvature is not so much pronounced, it is still possible to pocket the Smartphone with ease. It however can still be straightened up if need be before pocketing or resting it on the table.
Self healing property
Nonetheless, there has been a problem with other brands that curve and bend. This is about stretch marks especially at the back cover. However, with LG G Flex, no stretch marks or scuffs remain on the surface after a few seconds of straightening the curve. The surface of this Smartphone is hydrogenated to ensure that it regains its smooth feel and look quickly after flexing.
Read our latest review of another wonderful android phone Samsung Galaxy F.
Scratch resistance coating
Besides self healing properties, the hydrogenated surface is also very practical in scratch resistance. Once scratched, the surface retreats back to its smooth state on its own. However, hard scratch or pierces might leave permanent scars on the surface.
High performance battery
The few lucky users of this LG G flex especially in Korea as it was the first to receive the gadget have confirmed its reliable battery. It is said that its battery that can last hours even when the phone is on heavy use. It's a massive 3500mAh battery that is curved as well. But in order to fully appreciate the real task of this battery, it is only fair to read about its processor power requirements, its multitasking ability and speed of manipulating data thanks to its fairly good 2GB RAM.
Sharp processor
However, much of the external properties can only prove their importance if they are backed by a very practical interior. The LG G Flex processor is pretty impressive. It's much sharper than its predecessor Smartphone and surpasses most of its competitors.
A 2.26GHz snapdragon 800 processor is what powers the LG G Flex Smartphone. Apart from it being sufficient for the processes that go on inside this gadget, it is also a processor power and speed that will be manageable with a 3500mAh battery.
Dual window
The multitasking ability bestowed in this LG gadget is enhanced by two things.
The 2GB of RAM and;
Dual windows capability
The latter is what really stands out. This is a factor of the computers that will enable LG G Flex users open two windows at one go and operate tasks in both at the same time. It is a pretty piece of technology that can only impress even the most skeptical and critical reviewer.
Another unique feature is an element known as Q theatre. This is an enhancement particular to this Smartphone that will enable users to access their photos and videos even when the screen is locked.
But to gain the full glance of this tantalizing gadget, you only need to get one. Its now on sale in Korea, India and the US, and nothing is left to speculate that it will soon hit the whole world.
Leave your comments below and let the world know your opinion about the smartphone – LG  G Flex.
---