Meet The Gold and Titanium Plated Gresso Smartphone
---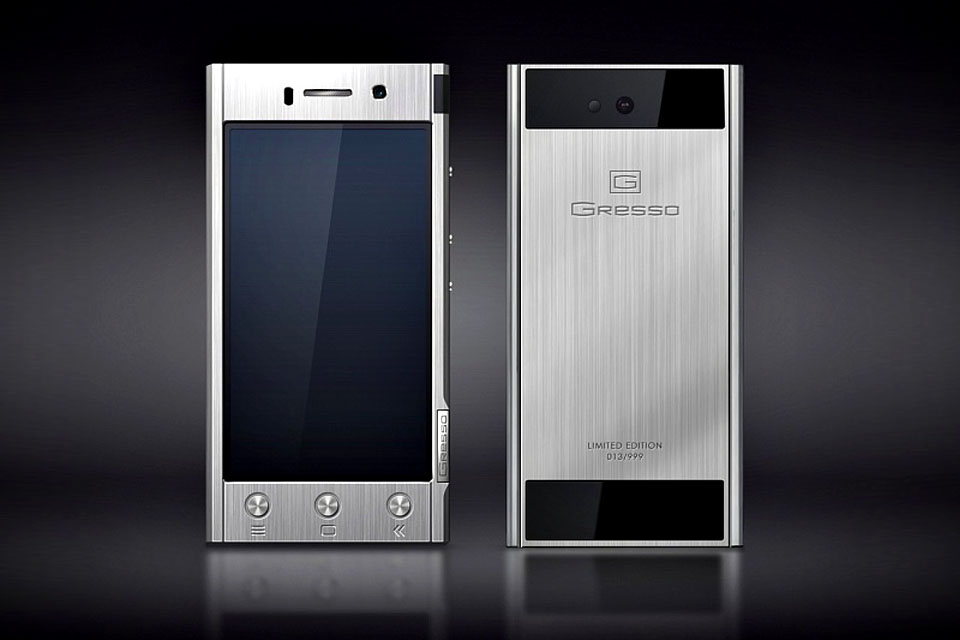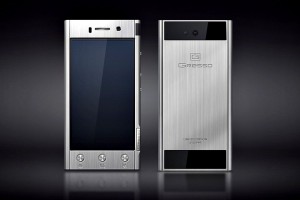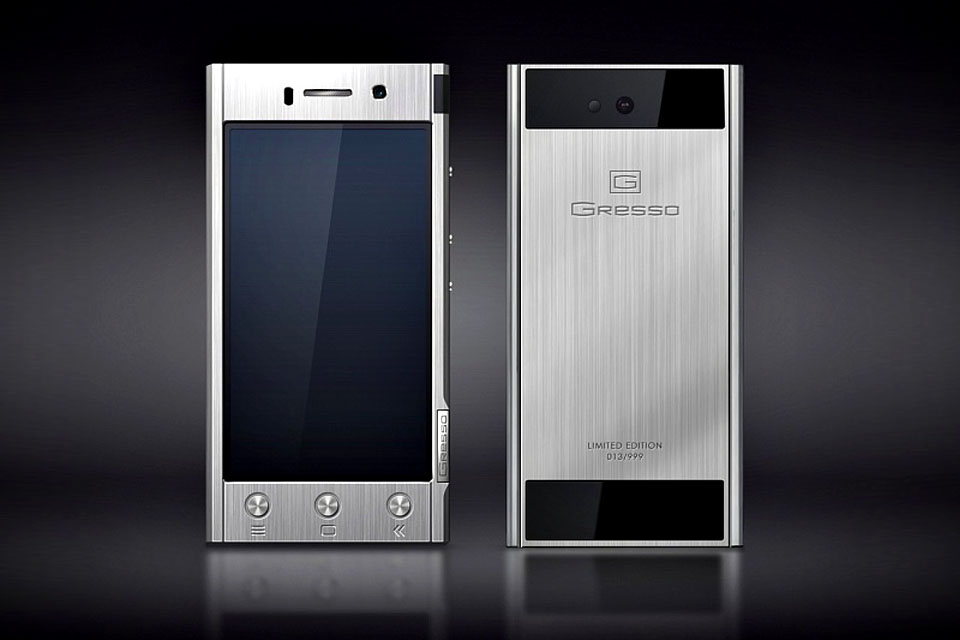 Think you have the latest and greatest Android-powered smartphone? The Gresso Regal Black Edition blows the Note 4, Galaxy S5, iPhone 6 Plus, and even the Nexus 6 out of the water —  at least in terms of design. This stunning high-end smartphone is manufactured with a gold and titanium-plated shell for added protection and visual appeal.
According to an article published by SlashGear, the Gresso Regal Black Edition is actually a collection of three separate Android smartphones, all of which are designed with a skeleton titanium body, a protective backrest coating of PVD, and a small 18K gold insert.
It's not uncommon for companies to try and push the boundaries of visual appeal with their smartphones. Ultimately, however, most of these companies fail to deliver a high-performance device, focusing strictly on looks. But the Gresso Regal Black Edition boasts some surprisingly strong specs, including a 5-inch full HD dispaly covered in Corning Gorilla Glass 3, 2GB RAM, 32GB storage, 13-megapixel camera, and Android KitKat 4.4 (we assume it will receive Lollipop shortly). Regarding its processor, we still don't know exactly what type of CPU will power the Gresso Regal Black Edition, as the company listed it with a 1.5 GHz quad-core (unnamed).
There are some disadvantages to choosing the Gresso Regal Black Edition, however, such as its lack of LTE connectivity support. Given today's ever-increasing carrier network speeds, there's really no reason why any so-called "premium" smartphone should not support LTE — unless it's used overseas.
Another disadvantage of the Gresso Regal Black Edition is its price. Being that it's constructed out of genuine gold, you can expect to pay a hefty amount for this stunning device. More specifically, you can expect to pay about $3,000 for the entry-level model (doesn't come  with gold), or $5,000 for the two upper-end models. This is a pretty hefty price hike from devices like the Galaxy S5, Nexus 6, etc.
Gresso published the following statement on its website:
"Gresso is an international company manufacturing luxurious cell phones, smartphones and accessories. Gresso company was founded in 2002. The trademark is registered in Switzerland (IB of WIPO, reg. № 994253). Gresso products are presented in Russia, CIS countries, Europe and America. Gressо products underline the style and status of their possessor. Each product expresses synergy of high engineering technologies, innovative approach and attention to each detail."
What do you think of Gresso? Let us know in the comments section below!
---