Motorola Unveils Second Generation Moto E
---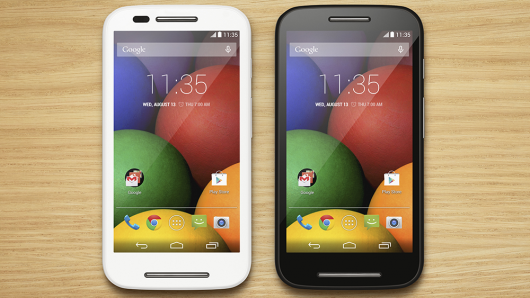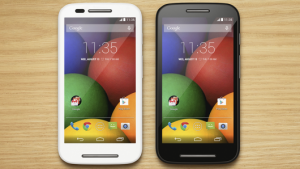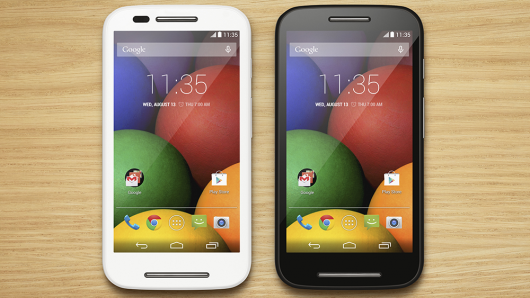 Motorola unveiled the second generation model of its entry-level Moto E smartphone line last month at the Mobile World Congress. Granted, this device isn't on par with the Nexus 6 or Galaxy S6, but it's still a viable alternative for people looking to buy a new Android smartphone. And best of all, the second generation Moto E doesn't cost an arm and a leg. At just $119 for the 3G model and $149 for the 4G LTE model, it's an affordable handset that's not going to break your bank account.
When compared to the first generation model, the new second generation Moto E is better in almost every category. For starters, Motorola upgraded the processor to a 1.2GHz quad-core Qualcomm Snapdragon 410 for the 4G LTE model and a 1.2GHz quad-core Snapdragon 200 processor on the 3G model. When paired with the device's 1GB RAM, the Moto E delivers some impressive speeds given its rock-bottom price tag of just $119/$149 bucks.
So, what operating system does the new second generation Moto E use? No, it isn't some outdated version of Android. Motorola has opted to use Android 5.0 Lollipop in both the 3G and 4G LTE models. Having Lollipop installed and ready to go makes the Moto E an attractive choice for budget-conscious consumers, but that's really just the tip of the iceberg when it comes to its benefits.
Surprisingly, the Moto E has a pretty good battery for the price. Its 2,390 mAh delivers up to a day and a half worth of usage on a single charge. You'll find the Moto E is equipped with a 5-megapixel rear facing camera. This means you can spend more time talking, texting, browsing the web, or doing whatever you like to do on your Moto E without being confined to a wall outlet.
Furthermore, Motorola has increased the storage capacity of the Moto E from 4GB to 8GB. Again, that falls short when compared to some of the more expensive devices, but the truth is that most users will never come close to reaching their capacity.
Here's the bottom line: the second generation Moto E is arguably one of the best Android-powered smartphones for the price. It's sleek, visually attractive, and incredibly powerful. What really seals the deal, however, is its $119 and $149 price tags.
What do you think of the Moto E? Let us know in the comments section below!
---