Review: 2nd Generation Moto E Smartphone
---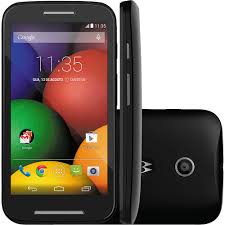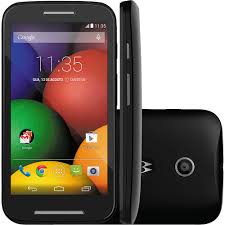 I think it's safe to say that 2015 is the year of the budget-friendly smartphones. Nearly every major mobile company, as well as several smaller ones, have released an entry-level handset, the latest of such is the second generation Moto E. With a price tag of just $119, it's the very definition of a budget-friendly smartphone, offering a plethora of features without forcing consumers to crack open their savings account. But how does the Moto E fare against similar handsets on the market?
Developed by Motorola, the second generation (2015) Moto E follows in the footsteps of its predecessor. Both devices are strikingly similar in terms of appearance and functionality. If you were to compare the first and second generation Moto E side by side, you would notice the second generation is slightly larger. Motorola opted for a 4.5-inch display in the 2015 edition, whereas the 2015 edition features a 4.3-inch display.
While we're on the subject of the body, the new Moto E is covered in Corning Gorilla Glass 3 for protection, and Motorola included a water-resistant splash guard to reduce the risk of water damage. We still don't recommend jumping into the pool with your Moto E in your pocket, but minor amounts of water shouldn't cause any major issues.
As noted on the official Motorola website, the second generation Moto E features a Qualcomm® Snapdragon™ 200 with 1.2GHz dual-core A7 CPU
Adreno 302 400MHz single-core GPU, as well as 1GB of RAM (expanded to 32GB via MicroSD card), 4GB of internal storage, a 5-megapixel camera, and a 1980 mAh battery.
But there are some downsides to the second generation Moto X, such as its use of the Android 4.4. KitKat operating system. There's really no reason why it shouldn't run Android 5.0 Lollipop, as several other budget-friendly smartphones support this version. Furthermore, the Moto E's display is just 960 x 540 resolution, which diminishes the quality of photos, movies, and other on-screen media.
"The other problem with the Moto E's screen is its relatively low 960 x 540 resolution, which ends up making text, photos and just about everything else a tad less sharp than on other smartphones. It's not a night-and-day difference from the 1080p displays we're used to today, but it's still a noticeable step down," wrote Engadget.
What do you think of the Moto E? Let us know in the comments section below!
Summary
Article Name
Review: 2nd Generation Moto E Smartphone
Description
Review: How the second generation Moto E fares against similar budget-friendly smartphones on the market.
Author
---