OnePlus One Still Going Strong After 1 Year
---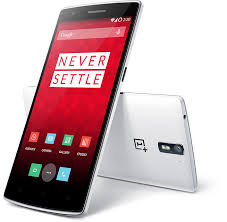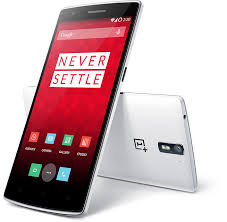 It's been just over a year since the Chinese-based startup company OnePlus launched its first smartphone. While consumers and critics alike were skeptical of the OnePlus One handset, I think it's safe to say these worries have since been laid to rest. This powerful device rivals some of the market's leading smartphones, featuring specs similar to the Samsung Galaxy S5. In case you missed the boat the first time around, keep reading to learn more about the OnePlus One.
First announced April 2014, the OnePlus One is the result of a collaborative effort to build a "Flagship Killer" device by Cyanogen Inc. and OnePlus. Specs include a brilliant 5.5-inch full-HD display (1080 x 1920 pixel resolution), 3GB of random access memory (RAM), a Qualcomm MSM8974AC Snapdragon 801 processor, a 13-megapixel primary camera with dual LED flash, a 5-megapixel secondary camera, 16/64GB of internal storage, and tons of internal features to boot.
What really makes the OnePlus One stand out, however, is its use of CyanogenMod 11S. The device technically runs the Android 4.4 KitKat operating system, but it has a custom mod — CyanogenMod 11S — on top of this OS. CyanogenMod 11S introduces a wide range of customizable features to the OnePlus One, including gesture controls, encrypted SMS, theme designs and more. It's a highly customizable mod that transforms an otherwise vanilla Android OS into something truly unique.
So, how much does the OnePlus One cost? While smartphones with similar specs are priced well over $400, this affordable handset sells for just $299 for the 16GB model and $349 for the 64GB.
The OnePlus team is celebrating the official 1-year anniversary of its flagship device by offering a $1.00 discount on its device. As noted on the company's blog, it's not a huge discount, but it's more symbolic than anything else.
"To celebrate the one year anniversary of the One, we are cutting its price by $1.00 (or one unit in your local currency). It's a symbolic gesture, of course. We strongly believe that the One is still one of the strongest flagship offerings today, and it will continue to be for a long time," wrote the OnePlus team on the company's official blog.
In addition to the not-so-great $1.00 discount, OnePlus is also offering 50% off all t-shirts and select accessories. This deal won't be here forever, so OnePlus owners should take advantage of it now.
Do you own the OnePlus One? Let us know your thoughts in the comments section below!
Summary
Article Name
OnePlus One Still Going Strong After 1 Year
Description
What really makes the OnePlus One stand out, is its use of CyanogenMod 11S. The device technically runs the Android 4.4 KitKat operating system, but it has a custom mod -- CyanogenMod 11S -- on top of this OS. CyanogenMod 11S introduces a wide range of customizable features to the OnePlus One
Author
---