Panasonic Launches Android-Powered T9 Smartphone
---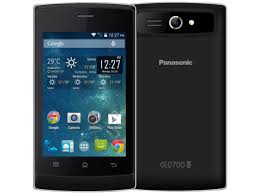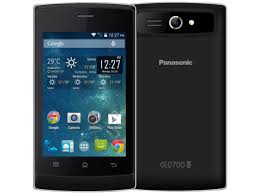 Panasonic released a new budget-friendly smartphone earlier this month in India and select markets. Dubbed the T9, it's not groundbreaking by any means, but it's Rs. 3,750 (about $80) is sure to attract some consumers. So if you're looking for a new Android smartphone but don't want to crack into your savings account, you should check it out.
At Rs. 3,750, the Panasonic T9 isn't on par with current market leaders like the Samsung Galaxy S5, Google Nexus 5, LG G3, or Moto X. However, it still boasts some decent entry-level specs. It features a black soft-plastic body measuring 79 x 63.7 x10.1mm, along with a 3.5″ HVGA LCD display with 320 x 480 resolution. Again, these specs aren't top of the line, but the T9 is quite capable of producing a brilliant display on its 3.5″ screen.
In terms of power, the Panasonic T9 features a dual-core 1.3 GHz processor (unnamed) with 512 MB RAM. One potential drawback of Panasonic's latest smartphone, however, is its 4GB storage capacity. If you download and use a lot of apps, take photos, record video, etc., you'll probably fill up the T9's 4GB storage. The good news is that you can upgrade its storage capacity thanks to the Micro SD card slot Panasonic included in the design. With some Micro SD cards now offering 128GB, you can greatly improve the T9's storage by investing in one.
It's doubtful the T9 will receive the Android 5.0 Lollipop update once Google decided to roll it out. According to Panasonic, the T9 currently runs Android 4.4. KitKat, which should offer more than enough speed and functionality for everyday users. But if you're looking for a smartphone that's capable of running the upcoming Android 5.0 L, you'll have to choose a different device — one that's almost certainly more expensive.
The Panasonic T9 is equipped with a 2-megapixel rear-facing camera, along with a smaller 0.3-megapixel secondary camera.
One notable feature of the Panasonic T9 is its dual SIM slots. Yes, the T9 has slots for two different SIM cards, meaning you can set it up to run on two different phone numbers. This is particularly helpful for people with a personal and business phone line, as it allows them to send/receive calls on both lines using a single T9 device.
The Panasonic T9 supports 21 different variants of the Indian language.
What do you think of the Panasonic T9? Let us know in the comments section below!
---