Samsung Galaxy Round with Curved Display- Officially Announced by Samsung
---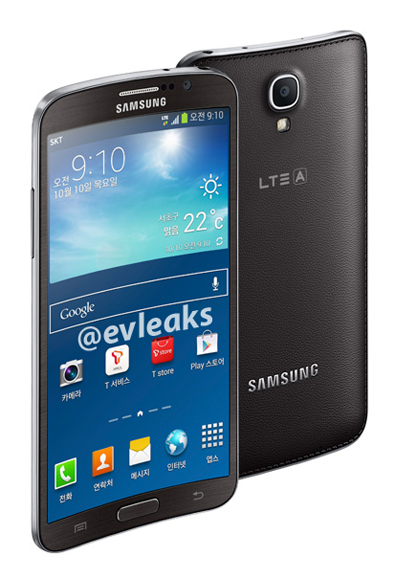 Lastly, the wait is over! Samsung has declared the launch of original curved display phone "Samsung Galaxy Round" coming with a 5.7-inch complete HD  flexible AMOLED display. Noted earlier it was assumed that Galaxy Round could be similar to Note 3 and rightly so the only difference between these two phones is the curved display and S-Pen slit which is missing in Galaxy Round.
In the initial phase company has chosen to sell this phone with Korean Telecom Company SK Telecom most probably in this week, the phone will come in golden brown colour for Korean customers; the price of the phone in Korea is expected to be approximately 1 million won, which is close to $1000. The worldwide release of Samsung Galaxy Round is not clear yet.
Without any doubt, Samsung has always been a leading mobile company to innovate different mobile display such as AMOLED, TFT-LCD and now Power AMOLED flexible display for Galaxy Round. Certainly Galaxy Round is a unique phone with exclusive design features.
Now let's talk about the phone's specifications, no surprises this super Smartphone is built with perfection, to deliver heavenly user experience, as far as the processor is concerned Samsung Galaxy Round comes with 2.3GHz Snapdragon, 800 quad-core processor along with a 3GB RAM and 2800 mAH battery, LTE support. Apart from all these features the phone supports a 13MP rear camera along with 2MP front camera.

If you assume this is all what makes this phone super special then you are prejudge mental as there are loads of other unique features in this phone which are as below,
• Roll Effect– This is something which I have not seen in top Smartphone. This feature enables you to check the phones battery level, missed calls, date and time even when one has switched off its home screen.
• Gravity Effect– By tilting the phone, you can create visual interaction using this feature.
• Bounce UX– this feature enables you to play music while the "Round Display" of the phone is off, you can also change the track by a pressing on the left and right side of the gadget
• Side Mirror: This feature gives you access to album content in the device by tilting the device right and left.
Related News- Samsung Android Phones , Samsung Galaxy Trend
---