Samsung W789 dual screen android phone with flip and quad-core processor
---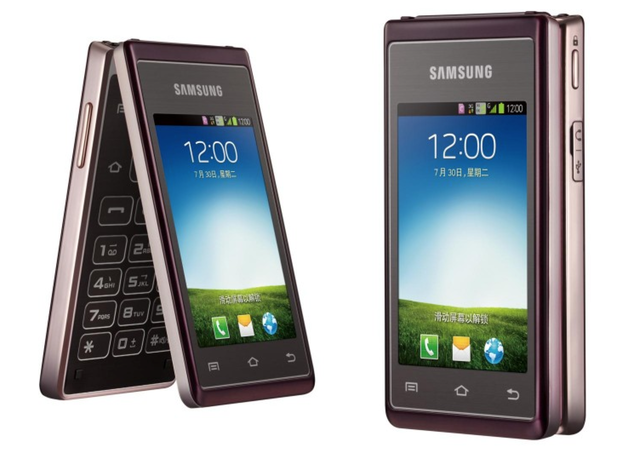 Do you like flip phones or android phones with dual screen? Then, this one is for you.
Samsung unveiled W789 "Hennessy" with quad core CPU and android 4.1. This rectangle looking Samsung android phones looks like a phone targeting the old peoples. There is nothing wrong with the phone but also nothing extraordinary.
The specifications include a simple 1,500mAh battery and a 5 MP Camera. It is unclear that it will be available for regions other than china.
Samsung is known for launching phones for every age of users and Samsung W789 android phone is expected to be popular among the certain range of users especially for those who want to have the luxury of both CDMA and GSM networks. It is a dual network android phone which gives it a little edge over the other phones
Android Version
Android 4.1 Jelly Bean
Screen Size
Two 3.3-inch 320 x 480 touchscreen displays
Camera
5 MP rear camera
No front camera
Price
N/A

Battery
1,500mAh battery
Processor
1.2 GHz Quad Core Processor
RAM
1 GB
Internal Memory
N/A
Cause for Concerns
Look a bit old school phone
Reviews
Dual Network
Not Avaialble in US, IN and UK
---