Saygus Unveils Powerful New High-Ened Smartphone
---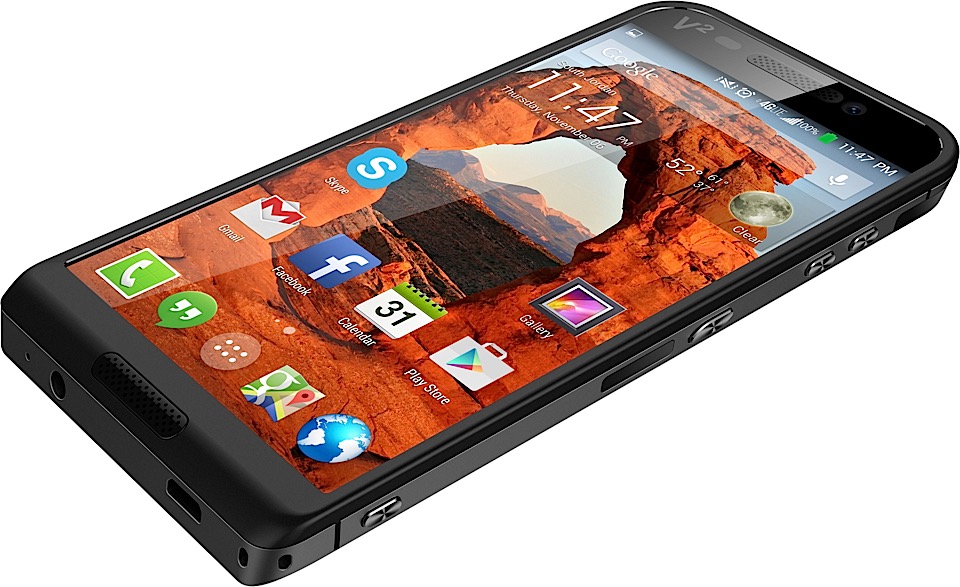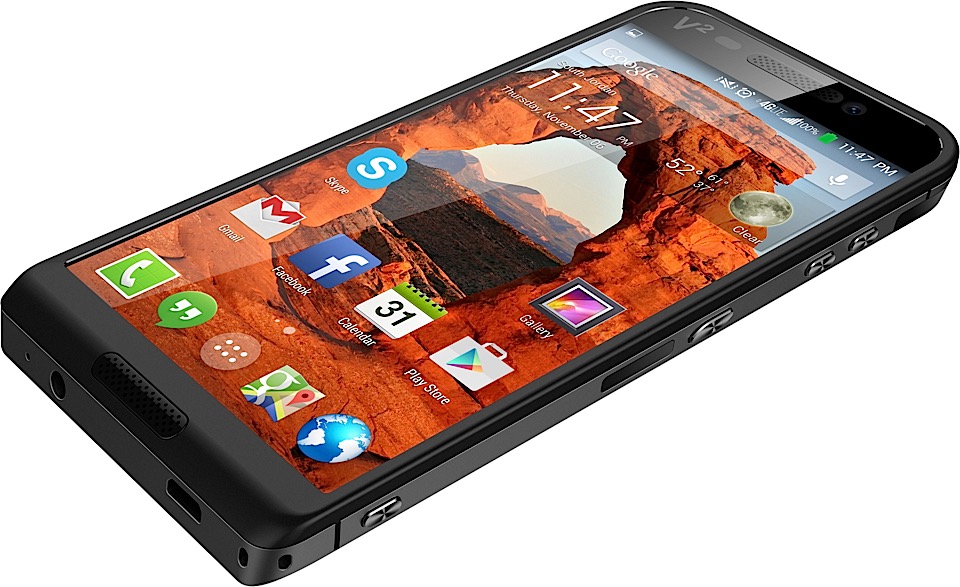 The Utah-based smartphone maker Saygus is back in action with a powerful new high-end smartphone. Some people may turn their heads at the thought of a small (although not new) company like Saygus competing with the big players like HTC, Samsung and Motorola. However, the upcoming Saygus V-Squared / V2 boasts some eye-opening specs that will rival the market's leading smartphones.
Saygus first began producing smartphones back in 2010 with a smartphone that was certified through the Verizon Open Development (ODI) team. At the time, Saygus was one of seven companies were authorized to sell smartphones to Verizon Wireless customers. Of course, this notoriety proved beneficial in establishing a positive brand image for the company. But it wasn't until recently when Saygus
So, what's the Saygus V-Squared / V2 packing? We still don't know the full specs, but the company claims its new V-Squared / V2 smartphone is powered by quad-core 2.5 GHz Qualcomm Snapdragon processor (either the 801 or 805 we assume), as well as 3GB RAM, and an supercharged 3100 mAh battery that will supposedly offer twice as much talk time as the standard 4500 mAH battery. The device will also feature a 5″ display with full 1080p resolution.
But there are several other features worth noting, including its waterproof design. Samsung hit the nail on the head by designing its Galaxy S5 flagship smartphone with a IP6/7 dust and water-resistant shell. It appears Saygus had followed in Samsung's footsteps by using a similar design in the V-Squared / V2. Saygus claims the device will be "fully waterproof," although it failed to mention a specific IP rating. Additionally, the V-Squared / V2 will include a fingerprint scanner, Harman Kardon Sound Technology, two microSD card slots, 64 GB of internal memory, a 21-megapixel rear camera, and a 13-megapixel secondary camera.
"Saygus' new smartphone boasts massive amounts of memory for movie watching, video recording, high-resolution photo taking and storage; high-end audio for movies and videos; special RF technology for increased network reception; a unique battery extension technology supplying best-in-class talk time, movie watching and web surfing; an exclusive biometric security scanner; root access; and other exciting, exclusive features," wrote the Utah-based smartphone maker in a press release.
There's no word yet on a release date or pricing for the Saygus V-Squared / V2, but you can check back with out blog here at AndroidPhons.com for all of the latest news.
What do you think of the Saygus V-Squared / V2? Let us know in the comments section below!
---