T-Mobile Offers Killer Deal For LG G4 Pre-Orders
---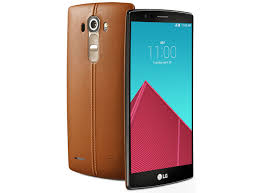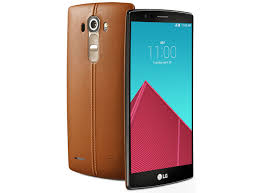 There's no better time than now to pre-order the new LG G4 smartphone. While the handset has yet to hit the market, it's already gearing up to one of the hottest smartphones of 2015.
But you'll want make sure you pre-order the LG G4 through T-Mobile, because the company has signed an exclusive deal with LG to offer the G4. T-Mobile recently announced that anyone who pre-orders the LG G4 for $599.76 (or $24.99 for 24 months) will receive a free 128GB microSD card. That's a pretty darn good deal considering the fact that 128 gig micro cards cost around $60-$70 bucks. 128GB is a ton of space that should accommodate even the most intensive smartphone user.
Need another reason to pre-order the LG G4 through T-Mobile? Here's one: T-Mobile plants to deliver the handset to buyers before it reaches other stores on June 3, 2015. So to recap, customers who pre-order the LG G4 will not only get a free 128GB microSD card but they also get their hands on the smartphone before everyone else. Granted, some cell carriers and retailers may offer the LG G4 at a lower cost in the near future, but as it stands T-Mobile currently has the best deal on this superb handset.
All of these promotions sound great, but how does the LG G4 fare against other smartphones? It features a 5.5-inch quad-HD display (2560 x 1440 pixel resolution), a 16-megapixel primary camera, an 8-megapixel secondary camera, a Qualcomm Snapdragon 808 processor with x10 LTE, 3,000 mAh removable — yes, removable — battery, 3GB of random access memory (RAM), and 32GB of internal storage.
LG has really done a phenomenal job at making a name for themselves in the mobile industry. Their flagship smartphone, the G series, has taken consumers by storm, and for good reason: it features top-of-the-line specs with an unbeatable price, such as the case with the upcoming G4. Other high-end flagship smartphones, such as the Samsung Galaxy S6 for instance, cost hundreds of dollars more, yet LG continues to price its flagship handset reasonably enough so that anyone can afford it.
Do you plan on buying the LG G4? Let us know in the comments section below!
Summary
Article Name
T-Mobile Offers Killer Deal For LG G4 Pre-Orders
Description
T-Mobile is offering a sweet deal on the new LG G4 smartphone - they are throwing in a 128GB microSD card and buyers will receive their phone before they go on sale to the general public.
Author
---