Finally BBM Channels Get Launched
---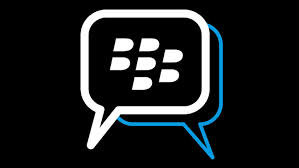 Introduction
A dream come true is the most appropriate word to use for the blackberry users. It has been a milestone achieved by the BBM, after going through a tentative step of introducing a booming social networking program. The BBM channels for blackberry OS have finally seen the light of the day. Finally the blackberry users can have endless conversations with absolutely any person in any part of the world!
It is easy to create, as well as manage the BBM channels, by the help of the BBM manager website. Notice that BBM is not yet available to the users of blackberry using android devices, as well as the iphone devices. This however shouldn't be a hindrance, because the users have the liberty to start off with the website as long as they have a confirmed blackberry ID.
What really is BBM Channel?
If you are not yet conversant with the BBM channel, you need to understand that this is simply a feature which allows ease in communication for people across the world. Do you have favorites, say of a particular sport? You could create your own channel where you can have a closer follow up on any upcoming events or news, and the variety goes on and on!
The BBM channel basically helps you connect with other subscribers of your choice easily. Keep in mind that the BBM channels can only be found in the blackberry world, the blackberry OS and above. It couldn't be any easier as long as you have a quick subscription to the blackberry BBM channel. All you have to do is connect to your world, as well as the features.
Are you wondering how to go about it? Do you have a blackberry Smartphone? Go directly to BBM and while there tap on the menu icon. Once you do this, select the pop up channels option. Once you are here, you will be in a position to view a variety of updated channels that could possibly interest you. If not, go right ahead and search for other channels that you want. If you are contented, ensure that you customize the settings of your selected channel.
You just created a channel! Now all you need to do is invite your friends on BBM contacts to your channel. Go right ahead and share your barcode, as well as your channel PIN.
Related Articles – BBM for galaxy, BBM App on Android, BBM on Micromax
---