Samsung Galaxy Note III release date and rumours continues…
---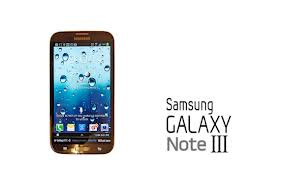 Yes, as expected the rumours are chasing the Samsung galaxy note 3 and this time it is just one week before the launch. As the release date is near now the rumours have increased at the rate of knots that it will be launching on 27 September.
 Samsung Galaxy note III was expected to be launched on 4 September at an event may delay the release to 27 September as reported by a Taiwanese website. It went on to say that it will available for sale in Taiwanese market from 27 September and you can book galaxy note III from 16 September.
 Samsung galaxy note 3 is likely to be launched in three different variant screen sizes will feature a 5.68-inch touch screen display. The news is not confirmed and might just be a rumor as the previous release date is just a week away. A display panel of galaxy note 3 has already been leaked by various sources.
 A few trusted resources have already stated than the Samsung note 3 design may resemble like galaxy s4 and the leaked designs have nearly confirmed it.
 Every Samsung lover is excited about the galaxy note 3 as this phone has got everything which a Smartphone lover needs. Samsung galaxy note III is expected to give tough competition to iPhone 5S. Phones like Samsung galaxy y s5360 have already given the lead to Samsung in lower price ranges. This phone will definitely increase the dominance of Samsung in the android phone market.
---