Bluboo X550, World's First Smartphone w/ 5300 Battery
---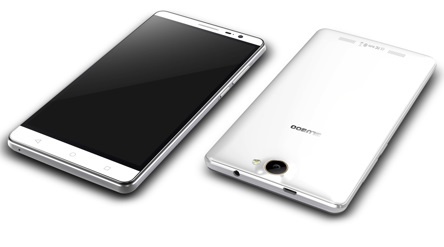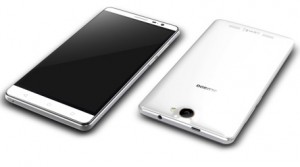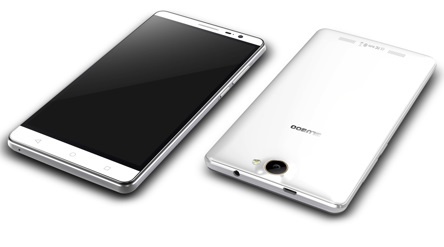 It's downright frustrating when you're in the middle of an important phone call only to discover that your battery is dead. While mobile devices have come a long ways over the years, introducing larger batteries paired with power-efficient technology, a typical handset will still get less than 24 hours of talk time. Furthermore, you can expect the battery to drain even faster when performing media-intensive operations like watching videos, playing games, etc. But a new device could pave the way for a next generation of super-powered Android smartphones….
The Bluboo X550 is being dubbed the world's first smartphone with a 5300 mAh battery. Designed by a relatively unheard of Chinese startup, it could raise the bar for other mobile companies to follow, assuming it delivers everything it promises. We still don't know exactly how long it will last, but it's hard to imagine a 5300 mAh battery dying within 72 hours. And if you're really concerned about the battery life of the BluBoo X550, you can always turn down the brightness and enable power-saving mode. Of course, it's highly unlikely this will be needed given its massive 5300 mAh battery.
A large battery is only one element of a good Android-powered smartphone. So, what other specs does the BluBoo X550 feature? According to the company's press release, it will also feature a 5.5-inch display (720 x 1280 pixel resolution), 64-bit quad-core MediaTek MTK6735 processor, 2GB of random access memory (RAM), a 13-megapixel primary camera, an 8-megapixel secondary camera, 16GB of internal storage (expandable via microSD card slot), and of course the highly coveted 5300 mAh battery. The Bluboo X550 will also run Google's Android 5.0 Lollipop operating system, which has its own power-saving features built in.
As noted in the specs mentioned above, the Bluboo X550 will sport a 720p display. Some people may turn their heads at the thought of using a display with just 720p resolution, but this is actually a smart move since it uses less power. When compared to a full-HD display, the 720p will draw less power, allowing users to get even more talk time out of the X550.
BluBoo has said that it will  sell the X550 for just $149.99 from May 19 to June  4, at which point the cost will increase to $159.999 up until July 4. After July 4, the X550 will sell for $169.99.
What do you think of the Bluboo X550? Let us know in the comment section below!
Summary
Article Name
Bluboo X550, World's First Smartphone w/ 5300 Battery
Description
If you find yourself unable to use your smartphone because the battery is always dead or you're always scrambling to find some way to charge it, you might want to check out the Bluboo X550. It's the first smartphone we've seen with a powerful 5300 mAh battery and is expected to have a 72-hour lifespan between charges.
Author
---