Clues Point to A Nexus Black Friday Release
---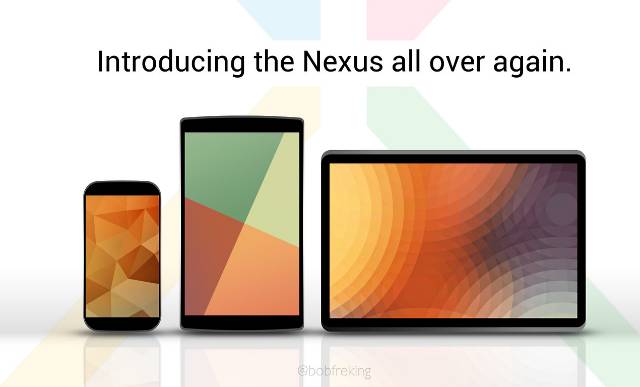 Will Nexus 8 or Nexus 10.2 See a Black Friday Release?
Black Friday is always an awesome shopping day when you're shopping for smarpthones and tablet PCs, don't' you think?
According to the International Business Times, Google is getting ready to release a couple of tablet PCs. Though Google has yet to confirm the news, Google released Nexus 5 on Halloween without a word and it wasn't until November 1 that LG actually announced that the device was official.
It's entirely possible that Google is getting ready to release something. Especially if you consider what's been happening in the world of Google Play of late.
Nexus 10.2 Rumors
The International Business Times reported that Google is getting ready to release a successor to the larger of the two tablets, the Nexus 10. Said to be coming to Google Play sometime between now and Black Friday, the heavily rumored, yet to be confirmed Nexus 10.2 tablet would replace the Nexus 10 currently for sale.
Reportedly created by ASUS, the Nexus 10.2 would feature Android Kit-Kat 4.4 of course, and is similar to the LG G2 tablet recently released.
Nexus 10.2 was supposed to be made available the same day that Google made the Nexus 5 available, but considering what a mess the Nexus 5 release has been what with the lack of available stock and all, it's probably a good thing that Google delayed it.
Nexus 8 Tablet Rumors
OK, so we've heard about the Nexus 8 concept previously, right? For those who don't know, the Nexus 8 concept was created in May of this year, and the concept ran in tandem with Nexus 5 and Nexus 11 concept designs.
Do you remember when Google goofed and "accidentally" replaced the Nexus 7 image with something that looked not at all like the Nexus 7 in Google Play?
You know the one, its bezels were way too small to be from a Nexus 7, but its size was too small to be the Nexus 10 2.
Google Did it with the Nexus 5
Bear with us for a minute… Now, do you remember when Google's recent Nexus 5 image incident, when Google "accidentally" replaced the Nexus 4 image with that of a phone that looked nothing like it in Google Play?
Well, we all know that Nexus 5 was released days after that goof, and the actual Nexus 5 released had specs weren't too far off from what the Nexus 5 concept sported. We think that Google is going to keep with this pattern and release the Nexus 8 very soon.
Though there's been surprisingly little written or rumored about the device, other than the concept image and the Google Play goof, this tablet is quite possibly making its way to Google on Black Friday.
If Google used its (getting boring) tactics of accidentally on purpose replacing images, then it's a sure bet that a new release is coming – and it could be either the Nexus 8, Nexus 10.2, or both.
While some think it is more likely to be the Nexus 10 2 that's on its way, remember that it wasn't the Nexus 10 photo that got replaced…
Which do you think is coming to Google on Black Friday? Nexus 8 or Nexus 10.2? Both maybe? Let us know below!
---