HTC Announces 64-Bit 'Desire 510' Android Smartphone
---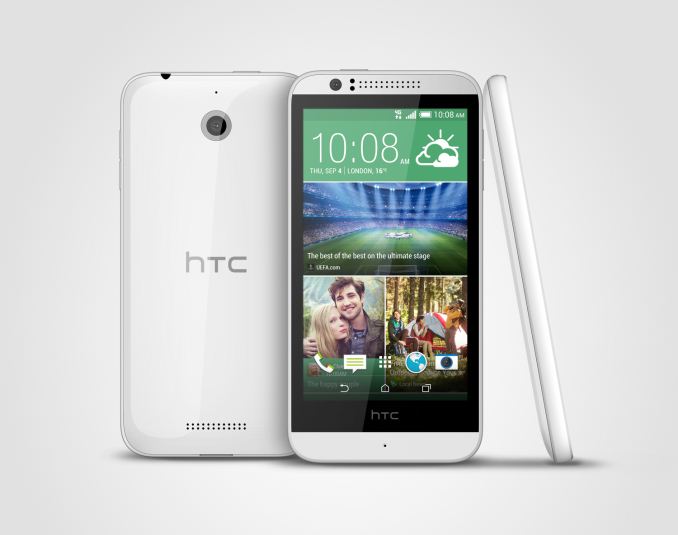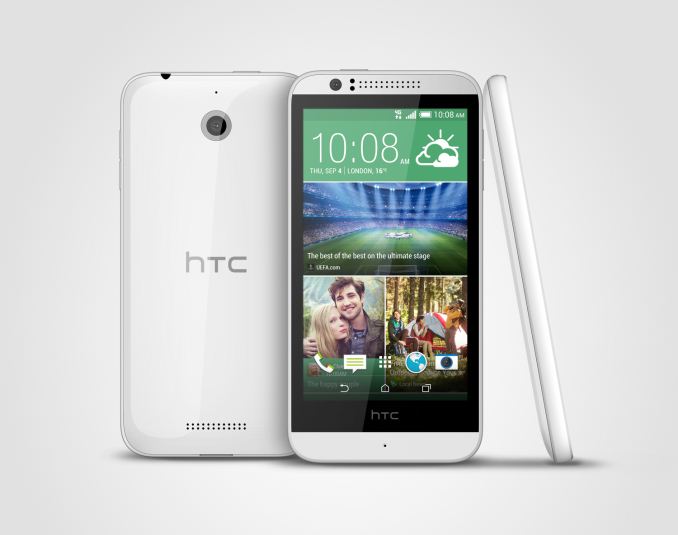 HTC announced its first every 64-bit Android smartphone last month, known as the Desire 510. It will feature the Snapdragon 410 processor, which consists of four individual Cortex A53 CPU cores clocked at 1.2 GHz and a single Adreno 306 GPU. In terms of power and speed, the HTC Desire 510 will be one of the fastest, if not the fastest, smartphone on the market.
So, what other kind of hardware can you expect to find in the HTC Desire 510? According to a recent blog post published by HTC, the new Desire 510 will have 1GB RAM, 8GB internal storage, 5-megapixel rear-facing camera, a 4.7″ FWVGA (854×480) screen, 2100 mAh battery, and 2G / 3G / 4G LTE network connectivity.
These specs aren't groundbreaking by any means, especially when you compare them to the Samsung Galaxy S5, but the real kicker with HTC's upcoming smartphone is its 64-bit technology. While neither the current version or Android nor Apple's iOS support 64-bit devices, the upcoming Android 5.0 L will.  Google is expected to release Android 5.0 within the next few months, which is why we're seeing more and more smartphone companies placing the finishing touches on their 64-bit devices. Along with HTC, Lenovo is also preparing to release a 64-bit smartphone.
HTC CEO Peter Chou talked about the company's new Desire 510 smartphone, noting that it "takes advantage of super-fast" speeds, and hinting that it will be sold at an affordable price.
"Owning the latest and greatest technology shouldn't be reserved for those with the highest budgets," says Peter Chou, CEO of HTC. "People today should expect their smartphones to double as mobile entertainment hubs. This means ensuring that they're fully loaded with the latest movies, TV shows and albums, by taking advantage of the super-fast network speeds available. The HTC Desire 510 does this and more, making it the perfect mobile media device."
There's still no word yet regarding pricing for the HTC Desire 510, but analysts are expecting a "modest" price. These predictions along with Chou's statement published above, I think it's safe to say the Desire 510 will cost much lower than comparable smartphones on the market.
The bottom line is that the HTC Desire 510 will be a powerful, versatile 64-bit smartphone that's not going to cost an arm and a leg. So if you're looking for a budget-friendly Android smartphone, keep your eyes peeled for this device.
Would you trade in your current smartphone for the HTC Desire? Let us know in the comments section below!
---