Meet The 80GB Android-Powered Linshof i8 Smartphone
---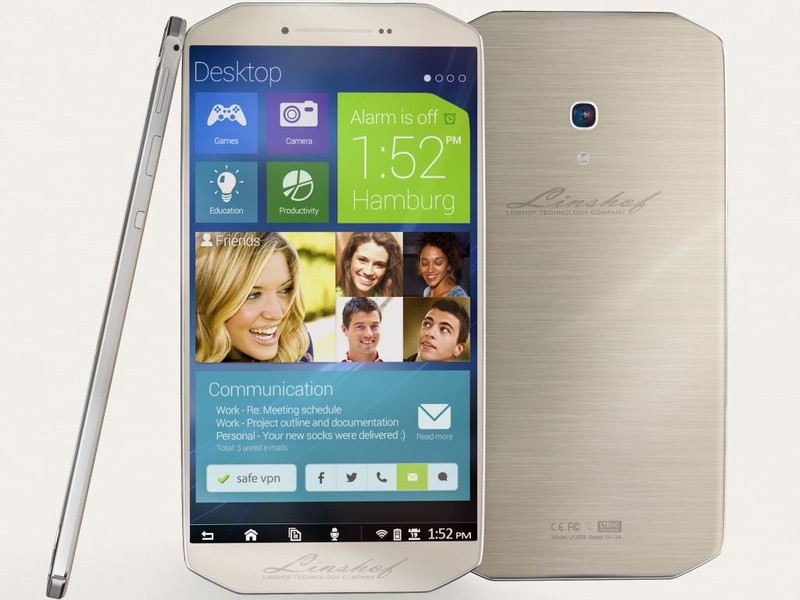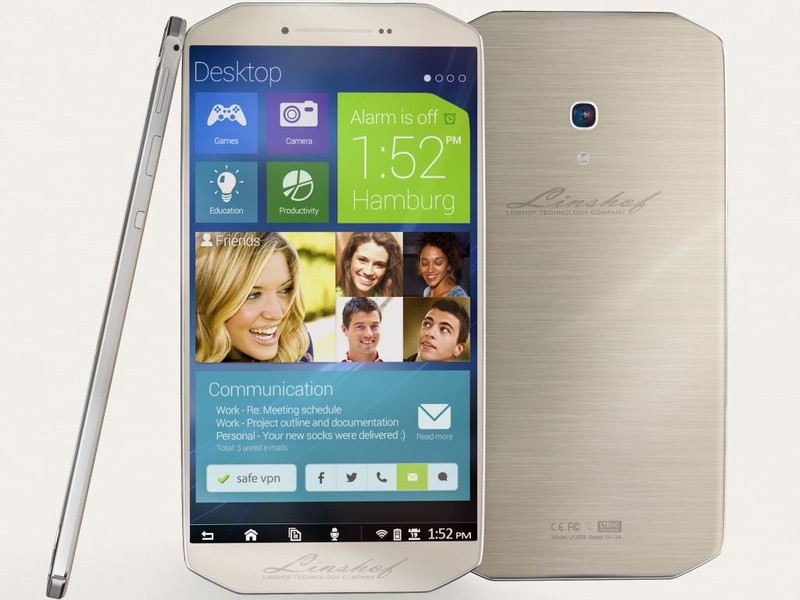 If you haven't heard about the German-based tech company Linshof, you will soon. They may not have the same brand recognition as HTC, LG, Motorola or Samsung, but the announcement of their upcoming flagship smartphone is turning heads in the tech industry.
Body
As you can see from the photo above, the Linshof i8 looks similar to other market-leading smartphones in terms of its build. It features an all-metal body with a flat screen and the company's name imprinted at the bottom. The design itself isn't groundbreaking, but it's what i8's packing that has people talking.
Display
The Linshof i8 features a brilliant 5-inch Super AMOLED full-HD display (pixel resolution and density remain unknown at this time). It's not the largest display, especially when compared to Google's massive 6-inch Nexus 6. However, most people agree that a 5-inch display is more than enough screen to watch videos, play games, and perform other tasks. At 5 inches, the Linshof i8's display is just slightly larger than the Nexus 5.
Processor
According to the company's press release, the Linshof i8 will feature an octa-core CPU clocked at 2.1 Ghz. There are a few different possibilities regarding which processor the company will use. Rumors suggest that Linshof will go with either the Snapdragon 801 or Snapdragon 805 processor. Only a select few devices are currently using the octa-core Snapdragon 805, including the Nexus 6, Droid TURBO, and Note 4.
Storage
But the real eye-opener is the Linshof i8's massive 80GB of storage. If you constantly find yourself transferring files to your computer or the cloud in an effort to free up storage space on your smartphone, you should check out the Linshof i8. With 80GB, it delivers more storage space than the Nexus 6, Galaxy S5, Note 4, Droid TURBO, an pretty much every other smartphone on the market.
Other Specs
Other known specs for the Linshof i8 include 3GB RAM, 3,100 mAh battery, 13-megapixel primary camera, and 8-megapixel secondary camera. And in case you were wondering, the i8 is expected to run Android 5.0 Lollipop.
So, how much will the Linshof i8 cost? The company stated that it plans to sell the device for just $380, which is an amazing deal considering the device's high-end specs.
The Linshof i8 is expected to launch in Q1 2015.
What do you think of the Linshof i8? Let us know in the comments section below!
---