HTC Unveils Dual SIM HTC One to UK for £494.99
---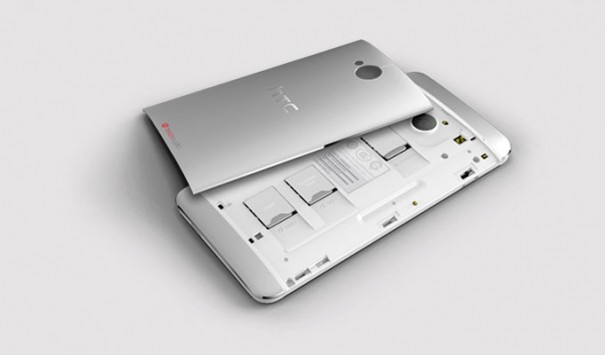 HTC One is one the biggest devices in 2013. It received quite favorable reviews in the gadget world. In fact, it has been ranked as one of the top 5 smart phones of 2013. The HTC One was released in February of 2013 and is still doing well months later. One of the best features of the device is its design and power. It is sleek and aluminum and fits just right on to the palm. The device has that premium look that just oozes class. The phone retailed for about £ 480 in the UK without a contract.
Like any other device in the market, the HTC One had its shortcomings. One of those is the lack of an SD slot on the device. This was something that a lot of people didn't appreciate. The device lost some good points on that front. People always want to have that extra memory on their smart phone. To have such a powerful device and not be able to access expandable storage can be annoying. This flaw in the make of the device is one of the reasons it didn't get quite the sales it expected in the UK.
To improve sales HTC One has been released in another variant. This new variant is the HTC One Dual SIM which is also known HTC One 820w. The device comes with dual SIM capabilities. The removable back casing allows a user to access the slots for the two SIMs. HTC has also includes an SD card slot on the device. Almost all of the other specifications of the device remain the same as the flagship HTC One. What has changed however is the LTE support. The new variant does not offer support for LTE.
The dual SIM function allows the user to receive calls on either SIM cards. The switch between the two SIM cards is also seamless. The expandable memory is up to 64 GB and that provides the user with more than enough storage on the device.
As of November 28, the phone has been made available in the HTC stores. UK customers can get the device at £ 494.99. This price is for the preorders of the 32 GB model of the device. It is said that HTC is still working out the details to see when retailers and carriers can get the device. HTC is yet to make an official release of the HTC One Dual SIM. It is expected that in the next few weeks, the device will ship to other international markets.
Related Articles – HTC M8, HTC Desire 500, HTC Desire 500 Price in India
---