Samsung Unveils Curved 'Galaxy Edge' Smartphone
---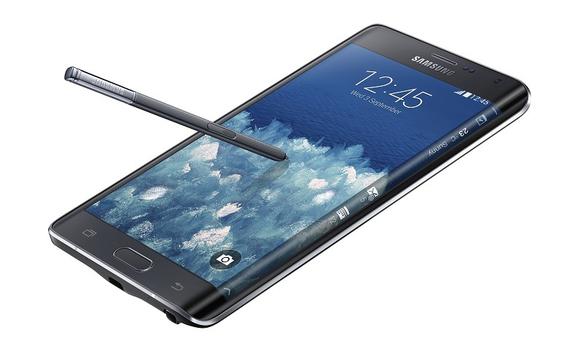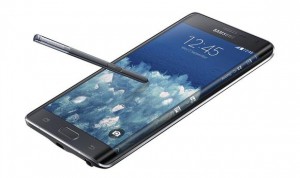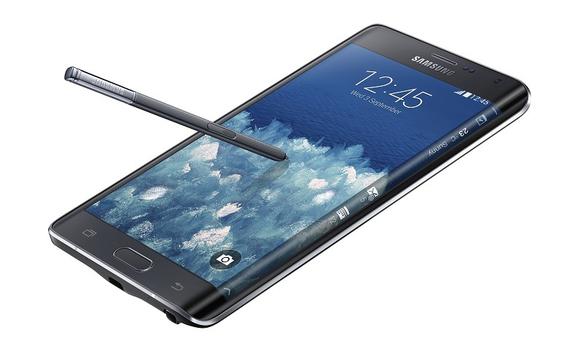 Samsung this month unveiled its first ever smartphone featuring a curved side. Rightfully dubbed the "Galaxy Edge," the side of the device is sloped downward to create an ergonomic, natural feel. So, how does the Edge fair against other leading smartphones on the market?
It should come as no surprise that Samsung went the extra mile when building the Galaxy Edge. It features a bold, borderline-phablet 5.6 Super AMOLED curved display with 2560 x 1440 resolution, 540 million ppi, and 16 million different colors. It's a truly stunning display that's mesmerizing from the moment you first power up the device. But there's more to the Galaxy Edge than its display.
The Galaxy Edge is powered by a quad-core Fusion 4.0 processor running at 2.7 GHz. Along with its 3GB RAM, you shouldn't have any problems multitasking and/or running resource-intensive operations. It's important to note, however, that Samsung designed a single model for the Galaxy Edge, the 32GB. Unfortunately, users won't have the luxury of choosing a different model for more storage. With that said, the Galaxy Edge is equipped with a MicroSD card slot, boosting its maximum storage up to 128GB.
Samsung is known for placing an emphasis on battery life and "talk time," and the Galaxy Edge is no exception. It runs on a non-removable Lithium Ion 3000mAh that reportedly offers roughly 22 hours of talk time or 14.3 days (yes, days) of standby time.
The handset also features a 16-megapixel primary camera and 3.7-megapixel secondary camera.
Sources say the Galaxy Edge will ship with Android KitKat 4.4. Being that Android 5.0 L is right around the corner, though, it's safe to assume users will receive the new Android update. Google will likely release Android 5.0 to its Nexus line of devices, at which point other devices like the Galaxy Edge will receive it. Check back with us here at AndroidPhons.com for all the latest news surrounding Android 5.0.
"The Note Edge provides users with a new way to access information, engage with their mobile device, and express their personality and tastes. The device's unique curved Edge screen provides quick access to frequently used apps, alerts and device functionality all with the swipe of a thumb, even when the cover is closed. Users can also receive notifications directly on the Edge Screen while watching videos without disturbing their viewing," wrote Samsung in its product description of the Galaxy Edge.
What do you think of the Galaxy Edge? Let us know in the comments section below!
---