Samsung Launches Ultra-Thin Galaxy Alpha Smartphone
---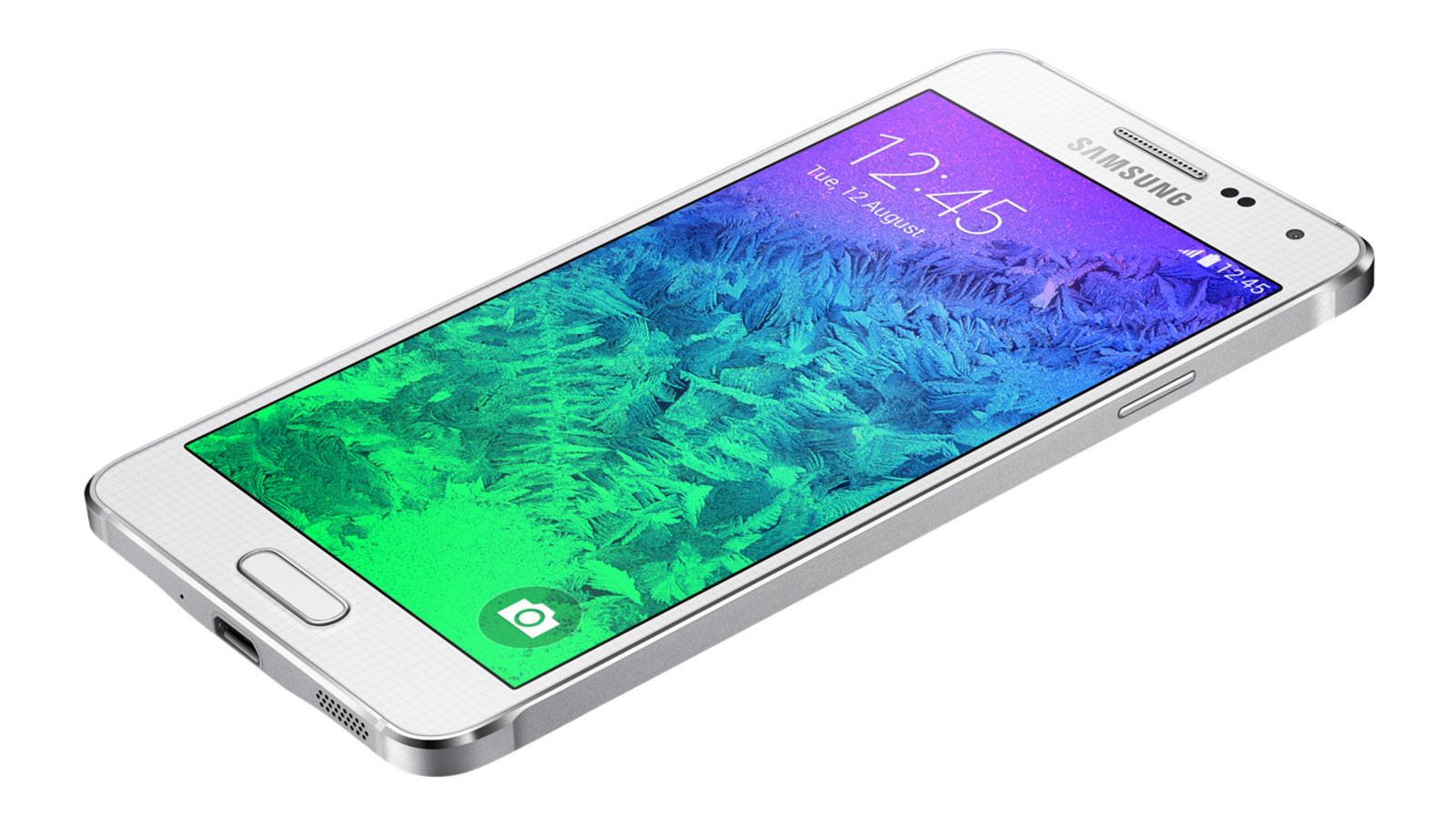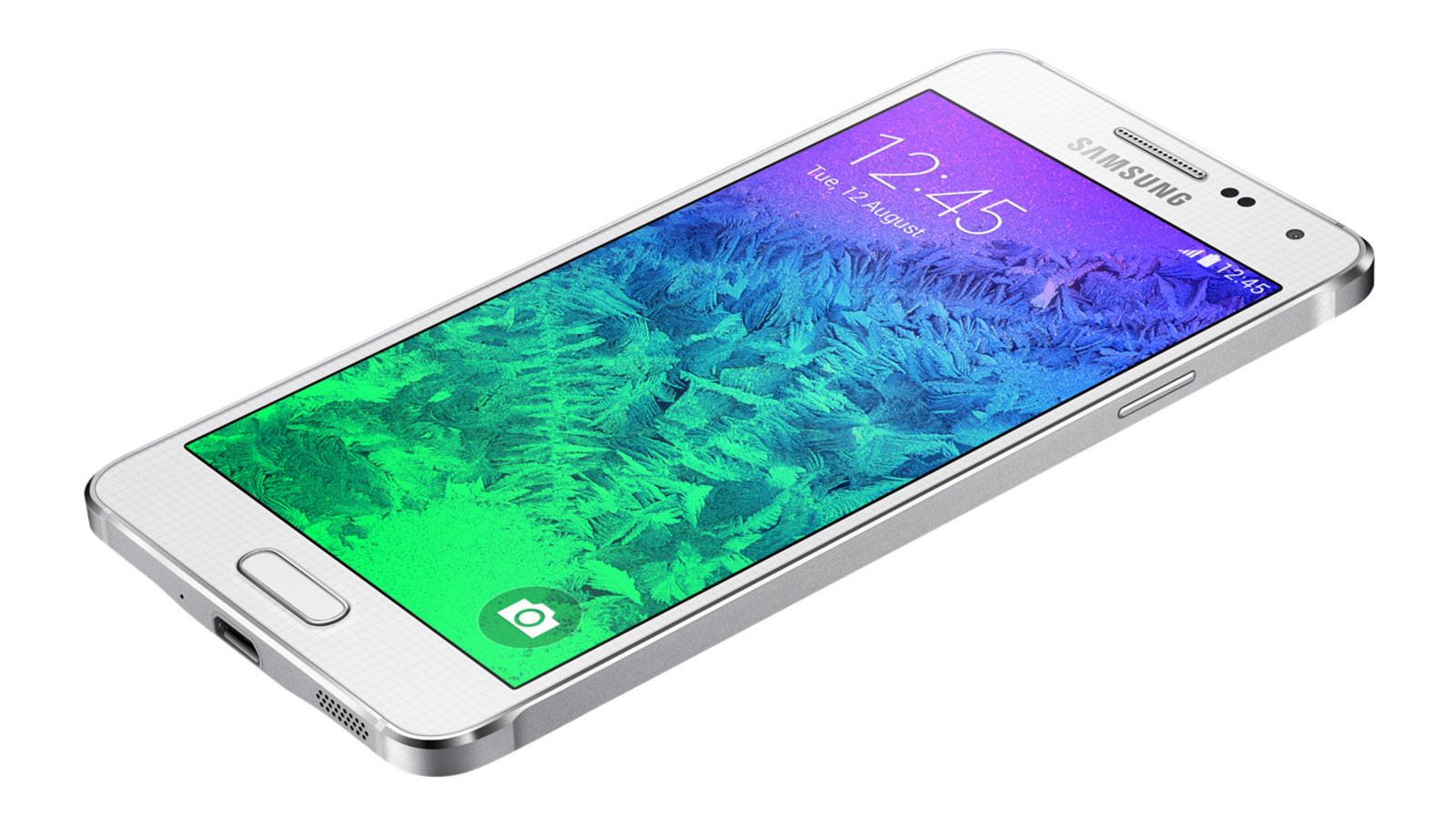 Samsung launched its thinnest and lightest smartphone to date, the Galaxy Alpha, in India earlier this month. As you can see in the photo above, it's both sleeker and slimmer than the company's flagship smartphone, the Galaxy S5. However, there are several other distinguishable differences between the Galaxy S5 and Galaxy S5 that shouldn't go unnoticed as well.
The Galaxy Alpha is just 6.7 mm thick (or thin), and weighs 115 grams. The downside to this compact design, however, is a smaller screen size. While the Galaxy S5 boasted a 5.1″ screen, the Galaxy Alpha is slightly smaller at 4.7″. The good news is that both devices have full-HD Super AMOLED scren, with the Galaxy Alpha featuring a 720×1280 resolution display. So even though the screen is slightly smaller, the Galaxy Alpha still offers a brilliant display that's perfect for watching videos and movies, playing games, browsing the web, etc.
Rather than using a Qualcomm Snapdragon processor (such as the one found in the Galaxy S5), the Galaxy Alpha is powered by an Exynos octa-core processor featuring 1.8 GHz quad-core and 1.3 GHz quad-core processors. How much of a difference does this make? We really don't know yet, as benchmarks have yet to be released. With two quad-core processors powering the Galaxy Alpha, however, it's safe to say speed shouldn't be a problem. The Samsung Exynos processors have been rated well in the past, so they will probably fair well in the Galaxy Alpha. Like the Galaxy S5, the Galaxy Alpha also has 2 GB RAM.
One of the potential disadvantages of the Galaxy Alpha is its camera. The Galaxy S5 has an impressive 18-megapixel primary camera. The Galaxy Alpha, on the other hand, has a slightly less powerful 12-megapixel primary camera and 2.1-megapixel secondary camera. That's a pretty large difference that's sure to leave some consumers unhappy. With that said, 12 megapixels is still a decent amount for a smartphone camera.
The Galaxy Alpha also feature's Samsung's signature Ultra-Power Saving mode along with its Health application. And like the Galaxy S5, the Alpha packs a finger print scanner and heart rate sensor. So if you're looking for an active-lifestyle smartphone, this one might be for you.
According to a press release issued by Samsung, the Galaxy Alpha will go on sale starting in the first week of October.
What do you think of the Samsung Galaxy Alpha? Let us know in the comments section below!
---