Top 5 Best Selling Samsung Phones: Which One You should Buy?
---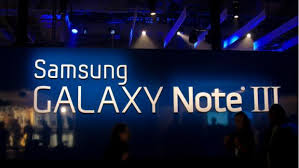 Samsung is one of the top manufacturers of smart phones in the world. It comes only second to Apple. It has curved a niche for itself as the biggest manufacturer of Android smart phones. The Samsung Galaxy line of smart phones has especially been very successful. It has gotten quite the reception among users. The ability of Samsung to always give consumers what they need is what has led to this kind of success. Here is a look at some of their top selling phones in the market.
Samsung Galaxy SIII
This is arguably the best selling smart phone in the Galaxy S series. The phone was released in May of 2012. By around July of the same year, about 150 countries already had the device. The first 100 days after the release of the device, about 20 million units had already been sold. It is said that over 60 million units have been sold world wide. It gave the iPhone some pretty stiff competition that year. Even with the controversy surrounding the device, Samsung still managed to come out on top with this one.
Samsung Galaxy S4
This is the latest device for their flagship smart phones. It was released in April 2013. It did very well in the market selling over 20 million units in just the first two months after it was released. The S4 was highly anticipated by consumers and to some point, it did not disappoint.  The device also had a lot of competition in 2013. Retailing for over $700, it has sold about 70 million units so far.
Samsung Galaxy SII
The SII was released in February of 2011. It was not as sleek as its successors but it did very well in the market. One of the reasons was because it was one of the first to offer consumers the mobile high definition link. It received preorders of about 3 million when it was released. It ahs sold about 40 million units world wide.
Samsung Galaxy S
This particular model was released in 2010 and has numerous variations. It was one of the best performing smart phones that year. Currently, it is estimated that over 25 million units have been sold.
Samsung Galaxy Note 2
The phablet, which is more like a big screened phone, also enjoyed some success. It has significant improvements over the Galaxy Note and that's why it did better. Released in 2012, it sold about 5 million devices in its first two months. More than 37 million units have been sold world wide.
Budget Android Phones –  Galaxy y s5360 , Samsung Note 3
---