Benefits of Smartphone App Development for Android Devices
---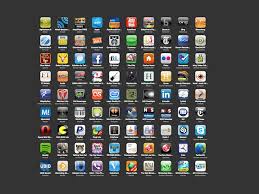 With the advancement of technology, Smartphones have taken the world by storm. Statistics show that the number of people around the world who have taken to use Smartphones is around 60% and is still on the rise. Predictions suggest that within the next few years, around 90% of mobile users in developing nations will have a Smartphone to their name. However, you might wonder what is the reason behind this hype related to Smartphones? The answer to this is simple. A device that combines traditional mobile phone and computer functions to provide a novel experience to users is sure to grab attention. Today, Smartphones with its plethora of applications have captured the fancy of mobile users around the globe.
The world of applications in mobile phones has opened a whole new dimension for the users and developers, to which Android has brought new challenges as well. Being the most popular and widely accepted operating system, smartphone app development for Android devices is the latest thing every app developer eyes for. The reason behind this enthusiasm is the benefits associated with developing android apps. Firstly, the biggest advantage with Android is, it is an open source OS. This allows any developer to change and modify the OS in order to meet his requirement, which is why it is considered the most favored operating system. It permits blending of new technologies to offer something new. This flexibility is really sought after by developers.
Developing applications for Android means releasing the app with largest market share, which is around 48.5% with respect to the global mobile devices. Somehow, this makes matters bit easy for an app developer to ensure that his app gains maximum market reach, offering developers an increased chance to hit success with their app. Moreover, developing an Android app involves lowest possible cost. All a developer needs to do is pay a fee of $25 once in a lifetime and download Android SDK and Eclipse tools for any operating system, and start creating. It's that simple a process. Once you have developed the new app and get it signed using Eclipse wizard, you can upload it to Google Play. It takes about an hour to approve apps on Google Play, after which you are allowing the app to be accessed worldwide. Or you can even send your signed APK file via email to anyone you wish or upload it yourself on your website. So, publishing an Android app is equally smooth. The task of fixing bugs is also trouble-free, which can be done with the help of easily available statistics and crash reports.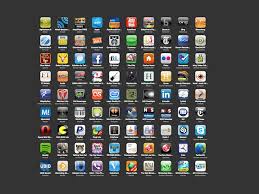 Thus, with benefits such as cost-effective marketing of apps, better reach in the market that can help in providing better chance at success and superior network connections that run in the background without blocking the main thread of the app, Android acts as a boon for developers. Smartphone app development on Android devices ensure not only maximum market capitalization and better ROI, but also a splendid platform for developers to test their skills in offering fresh experience for users throughout the world.
---