Why Did Google Jack Up The Price For The Nexus 6?
---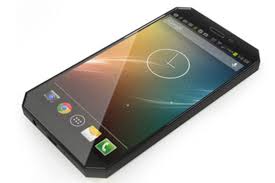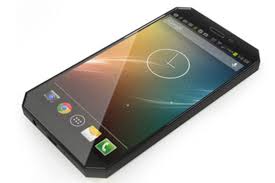 One of the most attractive features of the Nexus 6 was its price. At $349 for the 16GB model and $399 for the 32GB, users could enjoy a powerful quad-core Snapdragon 801 smartphone running the latest version of Google's Android OS. Of course, there are several other smartphones available with similar specifications, but most of them cost a significant amount more. Unfortunately, it appears as if Google has ditched this budget-friendly pricing for its upcoming Nexus 6, in favor of standard premium pricing.
In case this is your first time hearing about the Nexus 6, let me give you a brief overview on Google's upcoming flagship smartphone: originally unveiled last month, it features a 6″ AMOLED display with Corning Gorilla Glass 3, quad-core Snapdragon 805 processor, 3GB RAM, 13-megapixel camera, 3220 mAh battery, and it runs Android 5.0 Lollipop. But Google took a step in a different direction when pricing the Nexus 6, as the 32GB model is priced at $649 while the 64GB model is priced at $699.
So, why did Google feel the need to jack up the price on the Nexus 6? It really doesn't make a lot sense, being that previous versions of the Nexus have all been priced considerably lower than competing smartphones on the market. Their budget-friendly price tags allowed consumers to buy high-end handsets without signing into a 2-year contract with a major cell carrier. With the Nexus 6 starting at $649, however, consumers may be forced to sign another contract just so they can afford Google's upcoming flagship smartphone.
Jan Dawson of Jackdaw Research shared his opinion on the Nexus 6's steep price tag in an interview with Cnet, saying fans understanding the pricing for unlocked smartphones. While I do agree they understand pricing, I'm not sure if they're willing to pay such a premium price.
"That's a major shift in the Nexus model," said Jan Dawson, an analyst at Jackdaw Research. "Nexus fans understand the pricing model of an unlocked device. But outside of that, paying $350 upfront was a foreign concept"
A Google product manager working on the Nexus 6 project also shared some insight into the price, saying the first goal was to create a next-gen smartphone, and then choose an appropriate price tag for it.
"It was a deliberate decision to push the boundaries on technology," said Sandeep Waraich, a Google product manager. "We first arrived at the solution, then the price."
The Nexus 6 is expected to be released in November 2014.
---