Google Rumored To Launch Nexus 6 Mid-October
---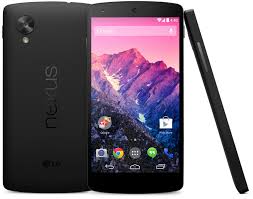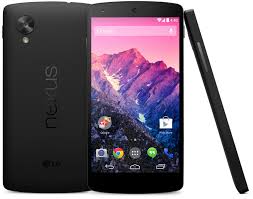 October 31st marks the one-year anniversary of the Nexus 5. Since that time, it's gained praise and notoriety for being a cutting-edge smartphone sold at an affordable price ($349 for the 16GB model). However, new suggest that Google is preparing to release a new version of its flagship smartphone, and it's likely to happen this month.
According to Load The Game, Google is planning a "big event" for October 16, in which the Mountain View company will unveil its Nexus 6 smartphone. Google has yet to confirm this rumor, nor has it confirmed the existence of a Nexus 6 smartphone, but several credible sources are saying the rumor is true. With October 16 fast approaching, consumers may soon be able to purchase the Nexus 6 via Google Play or other authorized retailers.
So, what kind of hardware can you expect to find in the Nexus 6? Again, we still don't know exactly what Google has planned for its new flagship smartphone, but rumors suggest it will rival or even trump leading next-gen smartphones like the HTC One (M8), Galaxy S5, Sony Xperia Z3, iPhone 6, and the Lumia Icon. Other rumors claim the Nexus 6 will feature a quad-core 2.6GHz processor, 3GB RAM, and a new and improved camera.
The current Nexus 5 boasts a 5.1″ display, which is more than enough space to watch videos, play games, view photos, engage in social media, and perform any other media-related task. The Nexus 6, however, is rumored to sport a larger and more impressive 5.9″ display, offering a larger screen than the iPhone 6 Plus. Assuming this information is correct, the Nexus 6 could be considered a phablet.
Hopefully, Google will take notice the Nexus 5's camera issues and fix/improve them on the Nexus 6. A quality camera is one of the most important features for many consumers. The Nexus 5 still features a decent camera, but it ultimately fails in comparison to other devices like the Galaxy S5's 16-megapixel primary camera.
On a side note, Load The Game reports that Verizon may support the new Nexus 6. This is in stark contrast to the Nexus 5, which is currently available be AT&T, Sprint and T-Mobile, but not the Big Red. Convincing Verizon to jump on board with the Nexus 6 would be a huge win for Google, as Verizon is ranked as the second largest cell carrier in the U.S.
Do you plan to purchase the Nexus 6? Let us know in the comments section below!
---