Nexus 5 emerges in Google Play @ $349
---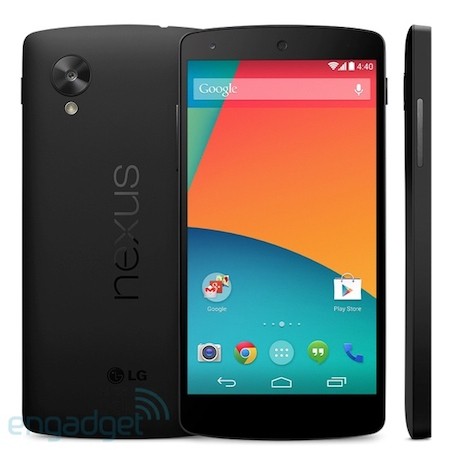 As soon as the Nexus 5 press shots were leaked online from Canada, today Nexus 5 comes into sight for a short time in Google Play US store. Despite the short appearance, there was not any specific listing about the phone, but the headline unveiled its price, which was more than demanded to folks who were following Nexus 5 news on the internet from the past couple of weeks.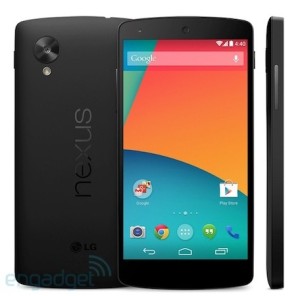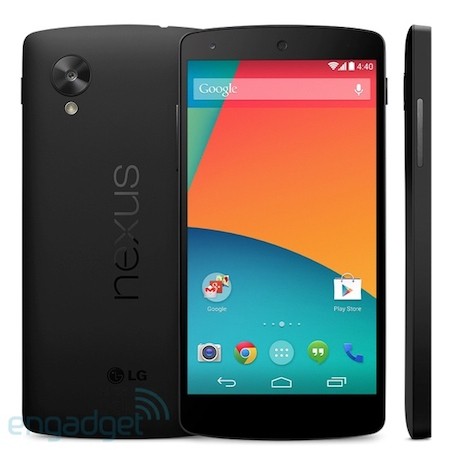 So without any further delay we are revealing its price in US which is approximately $349 for the 16GB version of this phone; however, we don't have any clear words about the price of 32GB version of Nexus 5, but it is believed that it will cost you around $399.
If we believe on the sources and "listing" on Google Play Store US, Nexus 5 will certainly be launched by a new launcher, as far as the other changes are concerned, Hangouts will be further enhanced in Nexus 5 with the integration of SMS as the Stock SMS app has been swapped with Hangouts in particular press shot.
Official announcement about the phone will come out soon, so keep coming back to our blog for latest update about the same. For more such Android news, you can check the related news below.
image source- Engadget
Stay Tuned for various updates on Android Phones
---