Nexus 5 vs. Nexus 6 – Key Shopping Points for Either
---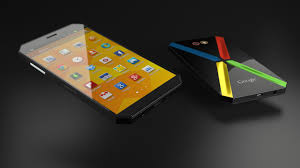 Now after all headlines getting colorful with news, reviews and info about the Google Nexus 5, there is a new turn of events. There are rumors and news already going round about Nexus 6; the world is that fast. In case you did not have that info, here you go.
Read our exclusive review on Google Nexus 6 here.
Nexus 5 hit the market just recently on 30th September and it is selling fast across the world. Its price has now changed; gone down, shot up in some places. Reviewers have already had their fair share of criticism and praise about this newest gadget in the market. Among the best reviewers, most have cited how the new N5 LTE, scratch proof screen, hardware quality, stand alone messaging app among others are all coming better than N4s. Fans have already confirmed all the rumors they ever heard about Nexus 5. It's a great look to conclude that no rumor was really off the point about Nexus 5. Most agree that Nexus 5 is a worthy upgrade from all other Nexuses including the immediate predecessor, the N4.
But while the Nexus 5 dust is settling, a new Smartphone is emerging in the news. This is Nexus 6, the successor to the current one. Google have taken advantage of their current popularity wave to introduce rumors about their next flagship all in order to capitalize on the impact. But even as most Nexus 5 users haven't yet understood the mystery behind its technology, they are bombarded by rumors of the next technology.
But with Nexus 6 release, Google is basically targeting to silence the critics. The aim is to fine tune what is raw about Nexus 5 while at the same time ensuring that critics have nothing left to criticize the engineers work. It is most likely that Nexus 6 will be co produced with Motorola if not LG.
Nothing to compare with
Nexus 5 is a successor of the former productions with none of them to compare with so far. Nexus 4 and Nexus 3, released in the previous two years respectively have nothing on Nexus 5 display characteristics, OS capability, camera specs, messaging and above all the price. Google and LG together are progressively making their gadgets affordable despite improving on their technology and quality.
When asked, anyone would have guessed that Nexus 5 would cost somewhere around $500 to $700. It's great news though that it costs nowhere beyond $300. But the only complain about N5 has to be on battery and camera. This has brought its relevance over all other Smartphone to just below 95%. According to some medium to heavy users of N5, the battery charge does not last beyond 10hours while on medium to heavy use. This is despite downloading a battery saving app, dimming the display light to 10% brightness and keeping GPS turned off.
Camera users have issues with lowlight photography. N5 has shown limited capabilities here. Nonetheless, these are some of the areas to be kept in check by the Nexus 6. If you want to read more about Nexus 5 and its price, follow the given link.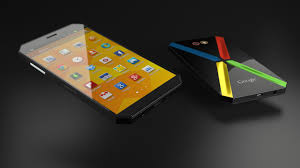 Nexus 6 proposed features and specs; Overview
Firstly unlike N5, N6 is alleged to come in two variants, the 16GB and the 32GB of internal memory. The price range difference between the two will roughly be about $50 with the 16GB variant costing about $400. Although Nexus 5's OS the android 4.4Kitkat is purported to be the best ever so far, it's alleged that N6 will feature the latest android OS, the android 6.0Milkshake.In addition, Nexus 6 will feature a metallic body hence it will offer much more hardware quality than the already celebrated Nexus 5 hardware.
Another hard blow to Google Nexus competitors that will come with N6 next year is the fingerprint scanning sensors and retina scanning sensors. This will give them a cold shiver as no one Smartphone has yet managed to effectively apply this essential feature!
As earlier mentioned, the Nexus 5 camera has let down some fans. With its inability to give clearer images in low light, something ought to be done about its camera. How can Google do to improve on this? The answer is already with Nexus6. Sources from Google's own have it that N6 will feature 18MP HD still and video camera. This will be the final solution to all problems associated with camera. It will even arouse the interest of standalone camera manufacturers to realize that a Smartphone can really give better quality photos than their gadgets.
Seeing that the Nexus 5 battery of 2300mAh has let down some users, Google must provide a much better battery with N6. It is however not yet clear about what capacity the battery will carry and for how long. But with the increased capabilities, and no much more battery power saving modes, Nexus 6 must feature a much better battery probably a 3000mAh.
Other essential specifications like the processor power and speed; battery capacity, dual band Wi-Fi will much more likely be the same for N6 like N5.
---