Samsung Brings Back The Flip Phone
---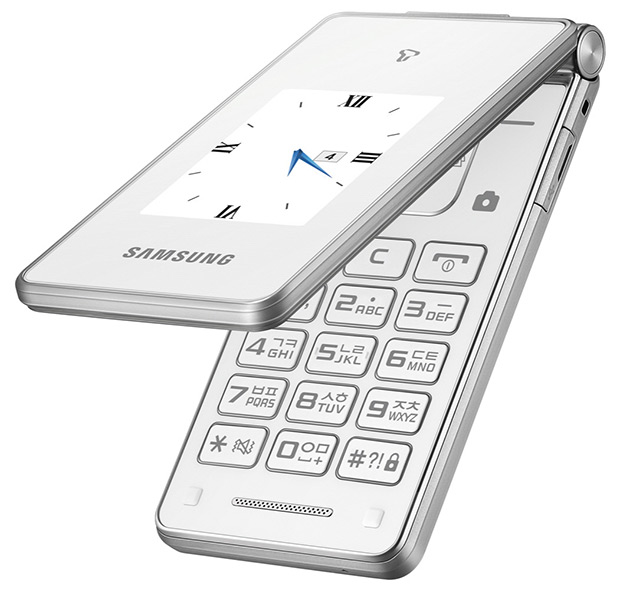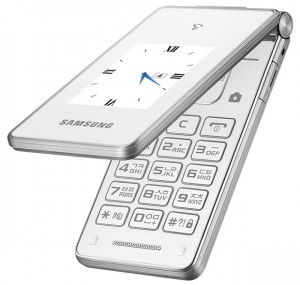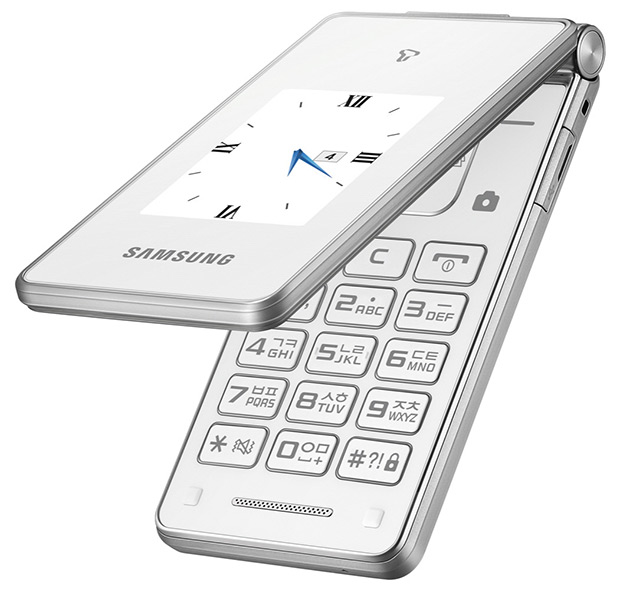 Flip phones were all the rage during the mid-to-late 1990s, with the original DROID Razr leading the pack. Its sleek, compact designed delivered the perfect combination of aesthetics and functionality. Ultimately, however, flip phones were phased out in favor of simple one-piece designs. But Samsung is looking to bring back this style with its latest flip phone, the W2015.
Samsung isn't the first company to release a new-age flip phone. What makes the W2015 different, though, is its high-end hardware paired with Android 4.4.4 KitKat. This isn't your typical budget flip phone. Samsung went the extra mile when designing the W2015 to deliver a truly impressive handset using the retro flip design.
The new Samsung W2015 measures 121.3 x 62.9 x 5.9mm and weighs just 187 grams. It's considerably smaller than some of the phablet-sized smartphones on the market, which may attract or discourage some consumers from buying it. If you're looking for a smartphone with a large display for watching videos, playing games, or just browsing the web, you'll want to skip the W2015. On the other hand, if you want a smartphone that's easy to carry and doesn't feel like a tablet in your pants pocket, the W2015 is certainly a viable candidate.
Now that you know a little bit about the W2015's design, let's talk about its hardware. Samsung opted to use the same quad-core Qualcomm Snapdragon 801 processor in the W2015 as the Galaxy S5. Aside from the slightly newer and more powerful Snapdragon 805, the 801 is one of the fastest smartphone processors on the market. Samsung also included 2GB RAM in the W2015, allowing for faster multitasking.
Like most modern-day smartphones, the Samsung W2015 is equipped with two cameras: a primary, rear-facing camera, and a secondary forward-facing "selfie" camera. The primary camera is capable of snapping photos with 16-megapixel resolution, whereas the secondary camera is just 3.7 megapixels.
There's still no word yet on the price or release date for the W2015. According to the folks at AndroidHeadlines.com, Samsung will likely price its new flip phone around 15,000 Yuan — but I wouldn't take their word for it. Assuming that information is correct, it would cost over $2,400 USD. In the meantime, you can check back with our blog here at AndroidPhons.com for all of the latest news on the Samsung W2015 and other Android-powered smartphones.
Would you consider using a flip phone again? Let us know in the comments section below!
---