Samsung Launches Galaxy Grand 2 – Check out the Spec,Features
---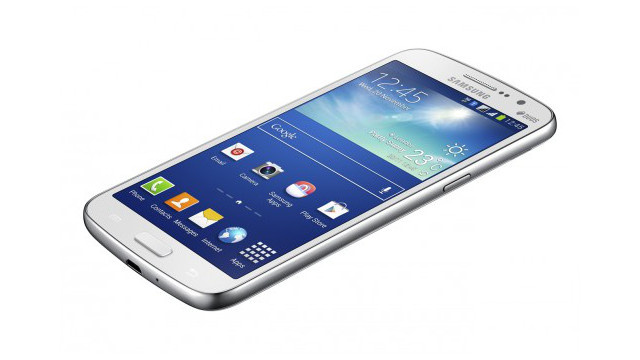 The Samsung Galaxy Grand 2 was released after the Samsung Galaxy Grand Duos and Galaxy Grand Quattro. Samsung has always enjoyed some good results with most of their devices. Their large screen phones have done fairly well in the market. Even though the Grand Quattro didn't do very well, they still went ahead with the Galaxy Grand 2.The Samsung Galaxy Grand 2 was unveiled on November 25 2013.
Specs and Features
The device boasts a display screen of 5.25". The large screen allows a user to use two applications simultaneously. Other features and specs that can be found on the latest device from Samsung include;
1.2 GHz dual core processor. The power of the CPU is one spec that users look forward to because it makes it a powerful device.
The Galaxy Grand 2 runs the Android 4.3 Jellybean. It is not yet clear why Samsung did not just go with the Android KitKat seeing as it is already out. The Korean tech company has also not confirmed whether the OS can be upgraded to the 4.4 version.
The Galaxy Grand 2 also has dual SIM capabilities. The user is able to switch from one carrier to another with ease. The dual SIM function comes with HSPA + support but not LTE support. The device has 2G and 3G support but not 4G.
The camera is 8 megapixels with some other features like continuous shot and Best Face. The front camera is 1.9 megapixels and the device allows for video recording complete with stereo sound.
The device also has 1.5 RAM and 8GB of internal memory. It also allows for expandable memory of up to 64 GB.
All this power is backed dup by a 2600 mAh battery.
Release and Pricing
There is no word yet on when the Samsung Galaxy Grand 2 will be released. It has been said however that the device will only be launched in specific regions. The device is also expected to come in color variants of white, black and pink. The design of the Galaxy Grand 2 looks similar to that of the Galaxy Note 3. The phone has however received some upgrades from its predecessor, the Galaxy Grand Duos.
Samsung has also not said anything about what the cost would be or the device. If logic is to be followed, the Galaxy Grand 2 will cost a little more than the Galaxy Grand Duos mainly because of the upgrades. It still remains to be seen how the reception will be for this newest from Samsung.
Related Phones – Samsung galaxy young features and price , Top Android Phones in 2014
---